Commander: Iran Not to Accept Occupation
TEHRAN (Tasnim) – Lieutenant Commander of the Islamic Revolution Guard Corps (IRGC) Brigadier General Hossein Salami said Iran will never yield to enemy pressures and threats since the Iranian nation know well how to confront supper-powers.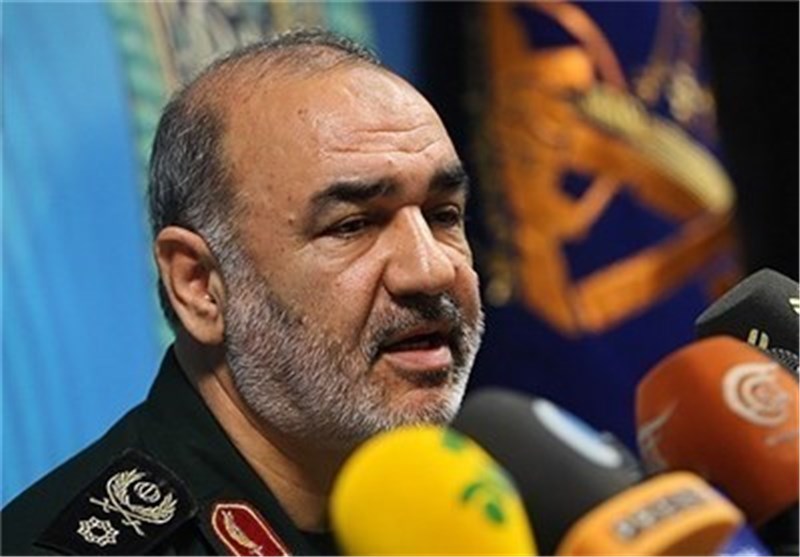 Addressing a group of young Basij (volunteer) forces, Salami said Iran is not a country which may accept "occupation" and will not give in to the enemy threats.
"The (eight-year Iraqi-imposed) war (against Iran in 1980s) taught us how to confront powers in the world and how to resist against the line of super-powers and emerge victorious and glorious," Salami said on Monday evening.
The commander further noted that Iranian nation also learned from the sacred defense "how to fight with the United States with no fear".
The Iraqi imposed war on Iran, also known as the sacred defense in Iran, was an armed conflict between the Islamic Republic of Iran and Iraq lasting from September 1980 to August 1988, making it the 20th century's longest conventional war.
The Iran–Iraq War began when Iraq invaded Iran via air and land on 22 September 1980 and was aimed at defeating the Iranian Revolution which had gained victory in 1979.
Although Iraq hoped to take advantage of Iran's revolutionary chaos and attacked without formal warning, they made only limited progress into Iran and were quickly repelled. Iran regained virtually all lost territory by June 1982.
Both superpowers of the time and many of their allies were assisting Iraq during the eight years of the imposed war.