Leader Reiterates Significance of Islamic Awakening Movement in Region
TEHRAN (Tasnim) – Supreme Leader of the Islamic Revolution Ayatollah Seyed Ali Khamenei stressed the significance of the continued wave of the Islamic Awakening in the region, and added that the West cannot hinder the existing movement.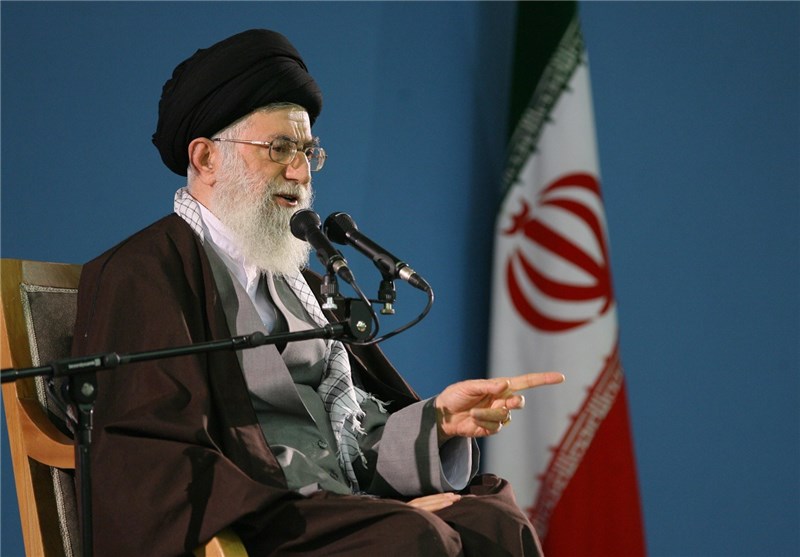 "The Islamic Awakening is a very important phenomenon that cannot be disappeared by antitheses of the arrogant powers," the Leader said, addressing a large number of Iranian university students here in Tehran on Sunday evening.
As regards the recent developments in the region, Ayatollah Khamenei said that current events in the regional states demonstrate "the depth" of the existing Islamic Awakening movement in these countries.
Referring to the recent developments in Egypt, the Leader described the situation in Egypt as "very painful", and blamed mismanagement of the events for the current conditions in the Muslim country.
Several Muslim countries in the Middle-East and North Africa have witnessed popular uprisings since the beginning of 2011.
The wave of uprisings began after a Tunisian peddler set himself ablaze and led to vast-scale social and political changes in Tunisia.
The developments in Tunisia were followed by anti-government protests in Egypt, Libya, Bahrain, Yemen, Saudi Arabia, Kuwait and Jordan.
Within weeks of the overthrow of Tunisian dictator, Zine al-Abidine Ben Ali, in January 2011, Hosni Mubarak's regime was on its knees in Egypt in February 2011.
Later, people in Libya were able to topple Muammar al-Qaddafi after several months of bloody campaign against the dictator.