Bolivia to Host Conference against Imperialism
TEHRAN (Tasnim) – Bolivian Ambassador to Tehran Jorge Miranda Luizaga announced today that his country's president has decided to hold a conference against imperialism and colonialism conference in the near future.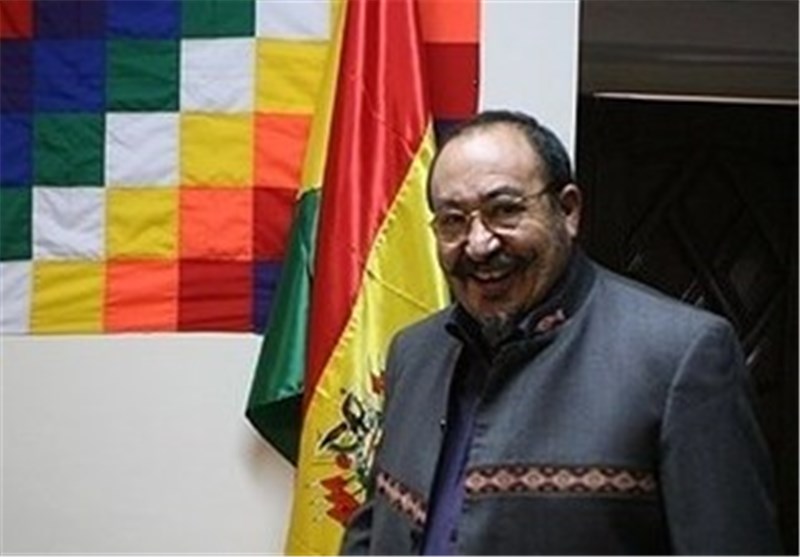 During a meeting in Bolivian Embassy today, the Bolivian envoy said that the conference will be held in Bolivia's Cochabamba city.
The decision made by the Bolivian President Evo Morales came in reaction to the recent move by four European countries (Spain, Italy, Portugal and France) in refraining to permit the plane carrying him to pass through their air space, suspecting that the plane was carrying the US intelligence whistleblower Edward Snowden aboard from Moscow to La Paz.
The suspicion was later proved to be baseless and unfounded.
The ambassadors of Ecuador, Venezuela, and Nicaragua, and the caretaker of the Cuban Embassy in Tehran were present at the meeting at the Bolivian Embassy.