Oil Minister: Iran Invests $44bln in South Pars in 2 Years
TEHRAN (Tasnim) – Iranian Oil Minister Rostam Qassemi said today that Iran has invested 44 billion US dollars in the South Pars gas field in the past two years.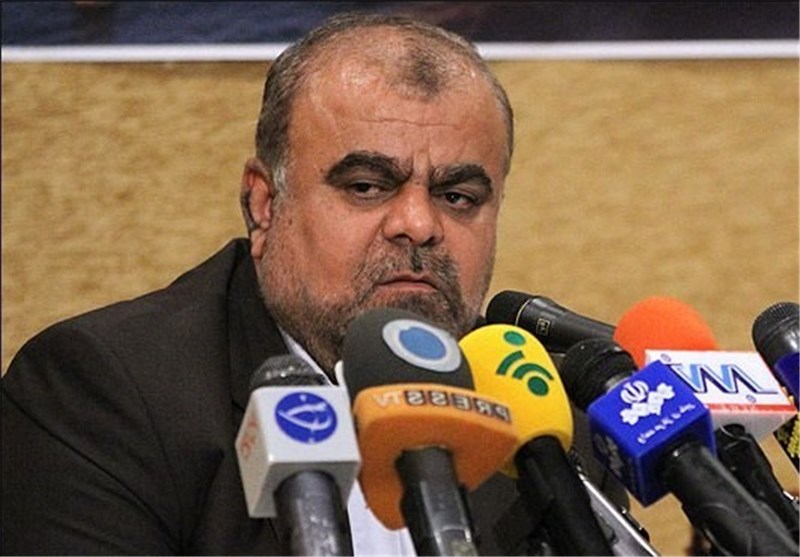 "Iran invested over $24.6bln in the South Pars gas field in the Iranian year 1390 (March 21,2011-- March 21, 2012), and in 1391 (March 20, 2012 – March 20th, 2013) we invested more than $19.5bln,so in past two years our total investment in this region exceeded $44bln," the oil minister said, addressing the inauguration ceremony of phases 15 and 16 of the South Pars gas field, Wednesday.
Qassemi said that despite the harsh sanctions against Iran, the country witnessed a 2.5% monthly progress in the executive work of the South Pars field phases which are scheduled to be completed in 35 months, and described it as "a great achievement".
"The (Iranian) oil industry is progressing towards self-sufficiency and the efforts made by the oil industry technicians in that direction are praiseworthy," he added.
Earlier today, President Mahmoud Ahmadinejad inaugurated refineries of phases 15 and 16 of Iran's South Pars gas field on Wednesday.
The planning, design, and construction of the 15th and 16th phases of South Pars were entirely carried out by Iranian engineers and technicians.
When fully completed, the project's daily output will be 56 million cubic meters of natural gas, one million tons of ethane, 75,000 barrels of gas condensates, 400 tons of sulfur, and 1,050,000 tons of liquefied petroleum gas (LPG) -- all to be exported.
The South Pars gas field, whose development has been divided into 28 phases, is located in the Persian Gulf straddling the maritime border between Iran and Qatar. It is estimated that the Iranian section of the field contains 14 trillion cubic meters of gas and 18 billion barrels of condensates in place.
The larger field covers an area of 9,700 square kilometers, 3,700 square kilometers of which are in Iran's territorial waters (South Pars) in the Persian Gulf.
The remaining 6,000 square kilometers, referred to as the North Dome, are in Qatar's territorial waters.