Iran's South Pars Energy Zone Ups Exports of Gas Condensate by 80%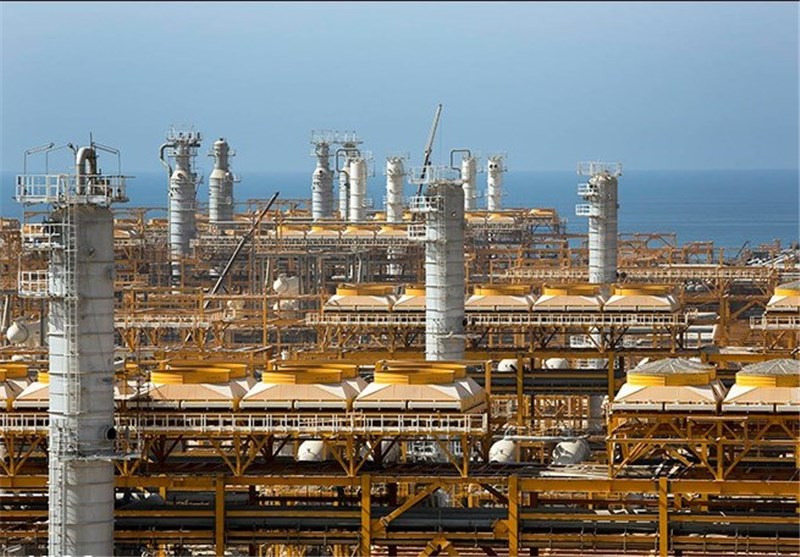 TEHRAN (Tasnim) – The value of gas condensate exported from Iran's South Pars Special Economic Energy Zone (PSEEZ) has witnessed a 80% increase in the first four months of the current Iranian year (March 21 - July, 21, 2013), an Iranian energy official said.
Director General of the PSEEZ Customs Office Ahmad Pourheidar announced that the zone has exported more than 2.2 million tons of gas condensate in the said period.
He put the value of the exported gas condensate at $2.9bln, adding that the figures show a 48% and 80% growth in volume and value, repectedly, compared with the same period last year.
He also noted that gas condensate accounted for 55 percent in weight of the entire commodities exported from the PSEEZ.
Pourheidari's remarks came only a few days after Iran's President Mahmoud Ahmadinejad inaugurated refineries of phases 15 and 16 of South Pars gas field on Wednesday.
The planning, design, and construction of the 15th and 16th phases of South Pars were entirely carried out by Iranian engineers and technicians.
When fully completed, the projects' daily output will be 56 million cubic meters of natural gas, one million tons of ethane, 75,000 barrels of gas condensates, 400 tons of sulfur, and 1,050,000 tons of liquefied petroleum gas (LPG) -- all to be exported.
The South Pars gas field, whose development has been divided into 28 phases, is located in the Persian Gulf straddling the maritime border between Iran and Qatar.
It is estimated that the Iranian section of the field contains 14 trillion cubic meters of gas and 18 billion barrels of condensates in place.