Ahmadinejad Blasts West's Attitude towards Palestinian Crisis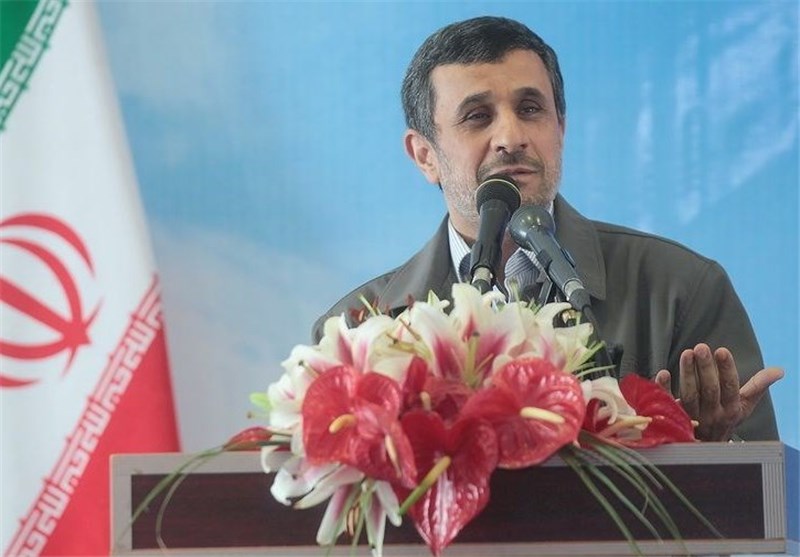 TEHRAN (Tasnim) – Iran's outgoing president blamed the continued crisis in Palestine on the West's attitude towards the solution to the crisis, and lashed out at the US for providing all-out support for the Zionist regime of Israel.
"Some sides assume that it is possible to solve this problem (Palestinian crisis) by meetings, dialogue and drinking two cups of coffee," Mahmoud Ahmadinejad said on Friday among worshippers here in Tehran.
The two-term president, who will leave office on August 3, further criticized the western governments for their attitude towards the issue of Palestine, saying, "Europeans have already tried this way (of dialogue to settle the Palestinian crisis) and they have not achieved result."
He also pointed to Washington's all-out support for Tel Aviv, and stated that relations with Israel is a defining factor for the US ties with other countries.
Ahmadinejad's remarks came after millions of Iranian people from all walks of life took to the streets all over the country on Friday morning to mark the International Quds Day and voice their solidarity with oppressed people of Palestine.
The fasting protesters carried placards and chanting 'Down with the US' and 'Down with Israel'.
The International Quds Day is an annual event during which demonstrators express their solidarity with the Palestinian people and opposition to the Zionism as well as Israel's control of Beit al-Muqaddas.