Insurgents Attack Indian Consulate in Eastern Afghanistan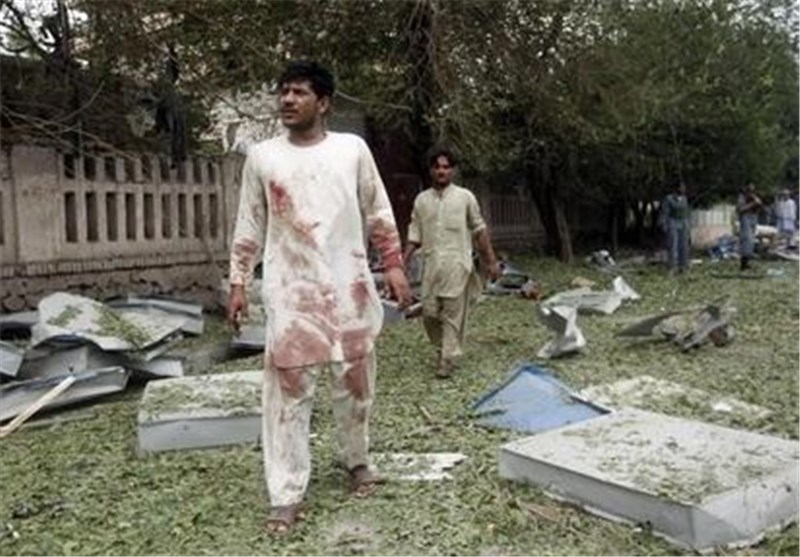 TEHRAN (Tasnim) - A suicide bomber attacked the Indian consulate in the eastern Afghan city of Jalalabad on Saturday, killing six people and wounding 22, Indian officials and local police said.
Gunfire resounded through the area for at least an hour following the 10 am blast near the consulate entrance, Reuters reported.
All the casualties were civilians, except for one wounded Afghan soldier, said Baz Mohammad, a senior health official in Nangarhar province.
"Explosion in front of India's Consulate in Jalalabad. All Indians officials safe," Indian Ministry of External Affairs spokesman Syed Akbaruddin said on Twitter.
Nangarhar police chief Mohammad Sharif Amin told Reuters a bomber detonated a car packed with explosives outside the consulate and an adjacent mosque. The consulate was the intended target, he said, but most casualties were from the mosque.
Roads near the Indian consulate remained blocked as gunfire rattled through the area, deputy provincial police chief Masoom Khan Hashimi said.
Indian diplomatic missions have been targets of previous attacks in Afghanistan.
The eastern border province of Nangarhar, and its capital Jalalabad, have long been a hotbed of insurgent activity.