Navy Commander: Armed Forces Fully Prepared to Defend Iran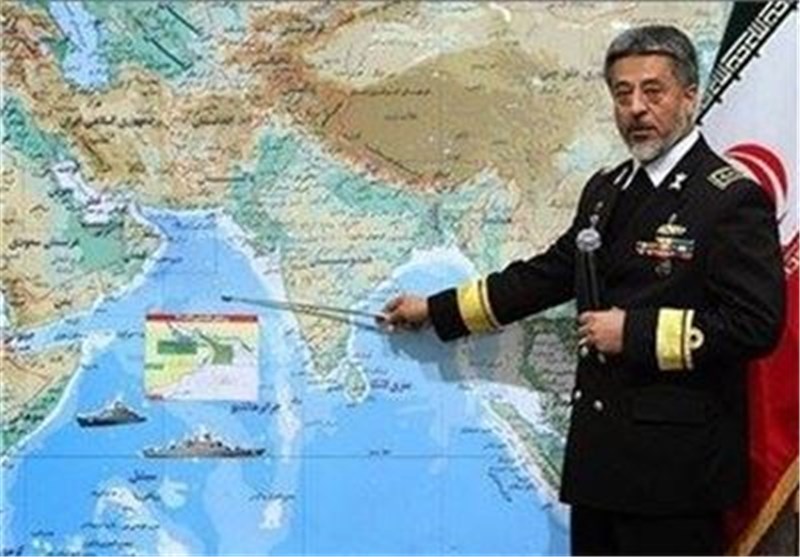 TEHRAN (Tasnim) – Iranian Navy Commander Rear Admiral Habibollah Sayyari said the Iranian Armed Forces have maintained their preparedness to defend the country irrespective of enemies' focus on soft tactics against Iran.
"It is a fact that the enemy has lost its hope to wage hard war against Iran and has now resorted to the dangerous soft tactics (against Iran), but this is by no means that we neglect the necessity to maintain combat preparedness even for a moment, Sayyari said Saturday.
"The stance of the Islamic Republic system in the world is so high that no country even thinks about invading the country."
Over the past few years, Iran has held several military drills to enhance the defense capabilities of its armed forces and to test modern military tactics and equipment.
In December 2012, the Navy launched a specialized naval drill, dubbed Velayat 91, to display the country's capabilities in a vast area covering the Strait of Hormuz, the Sea of Oman, north of the Indian Ocean, the Gulf of Aden and Bab-el-Mandeb Strait.
The country has repeatedly clarified that its military might is merely based on the nation's defense doctrine of deterrence and poses no threat to other countries.