Iranian, Cuban Officials Discuss Expansion of Relations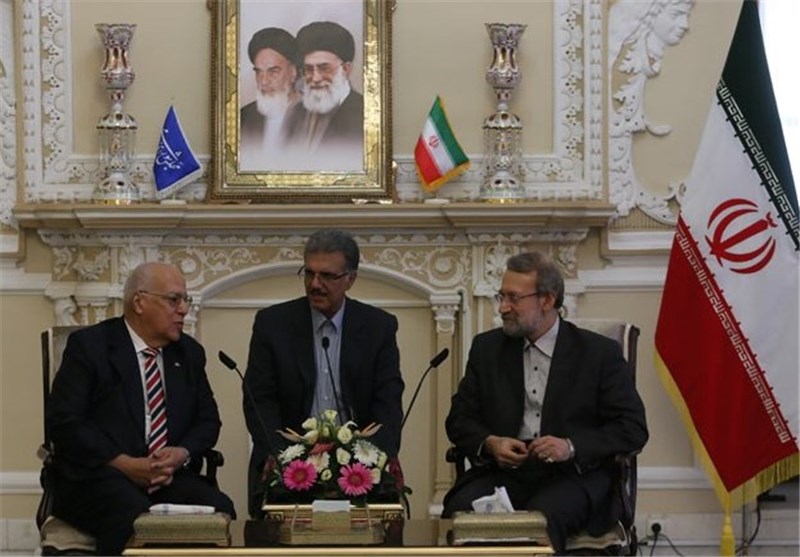 TEHRAN (Tasnim) – Iranian Parliament's Speaker Ali Larijani and Cuba's Vice President of the Council of Ministers Ricardo Cabrisas Ruiz met today to discuss various issues.
The two officials met in the Iranian capital city of Tehran on Saturday morning, and discussed the expansion of mutual parliamentary cooperation, as well as the latest developments in the world and the region.
Ricardo Cabrisas Ruiz arrived in Tehran on Friday night to attend the swearing-in ceremony of Iran's new President Hassan Rouhani.
On Wednesday, Iranian Foreign Ministry Spokesman Seyed Abbas Araqchi had told Tasnim that high-ranking officials from more than 50 countries, including 10 presidents will attend Rouhani's swearing-in ceremony.
New President Hassan Rouhani will take oath before the parliament as Iran's seventh president tomorrow, after today's endorsement of his presidency by Supreme Leader of the Islamic Revolution Ayatollah Seyed Ali Khamenei.
Hassan Rouhani emerged victorious in the presidential election on June 14, which was marked by a high voter turnout.