Parliament Speaker Meets Solana in Tehran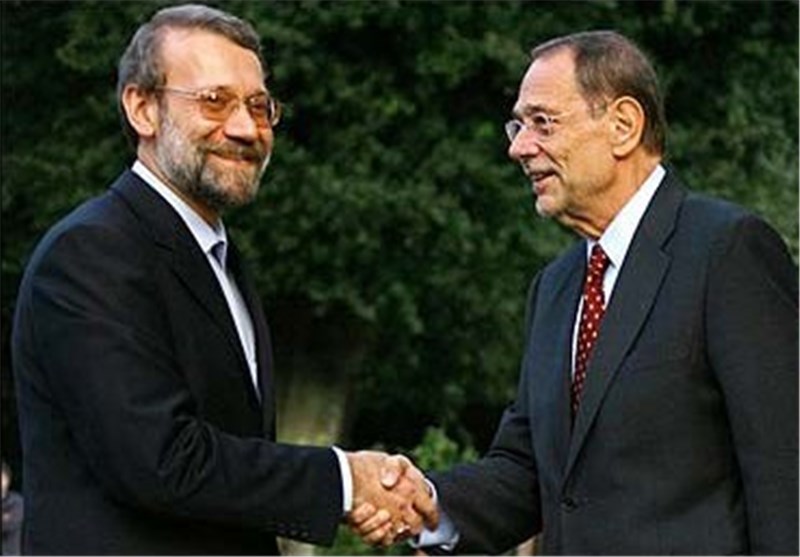 TEHRAN (Tasnim) – Iranian Parliament Speaker Ali Larijani exchanged views with visiting former EU foreign policy chief, Javier Solana, in a meeting held here in Tehran late Saturday.
Solana is in Tehran to attend swearing-in ceremony of Iran's new President Hassan Rouhani, due to be held at the Iranian parliament today.
The two sides had several rounds of talks in Tehran and in Vienna when Larijani was serving as Iran's top negotiator and Solana was the EU foreign policy chief.
In a separate meeting on Sunday morning, the European diplomat met with the Supreme Leader's advisor for international affairs, Ali Akbar Velayati, at a Tehran hospital where Dr. Velayati works.