Iran's New President Takes Oath of Office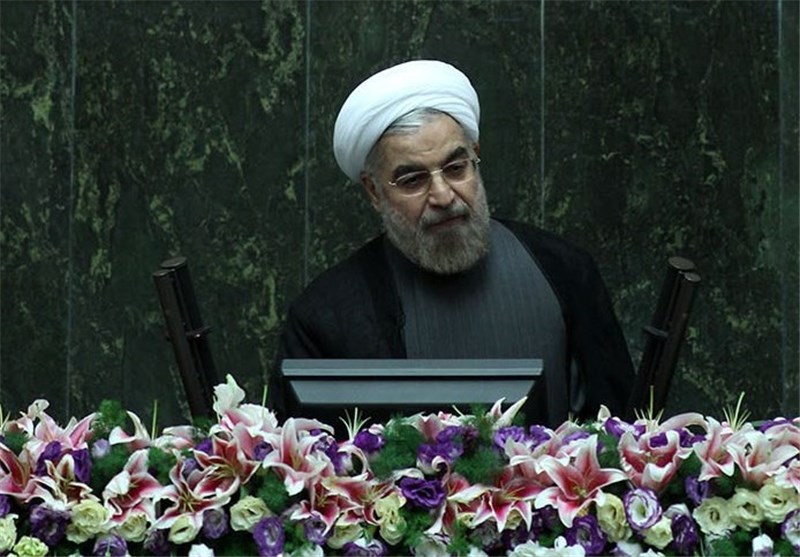 TEHRAN (Tasnim) – Iran's new President Hassan Rouhani took the oath of presidential office in a swearing-in ceremony held in parliament minutes ago with the presence of high ranking delegations from more than 50 countries.
The new president's swearing-in ceremony started in Iran's parliament at 15:30 (1100 GMT).
Dozens of senior foreign leaders and officials have attended today's ceremony.
According to Tasnim dispatches, high-ranking foreign officials in the swearing-in ceremony included 11 presidents, 2 prime ministers, 7 parliament speakers, 8 vice presidents, 3 deputy prime ministers, 11 foreign ministers and 12 ministers, as well as two special guests, namely former Malaysian Prime Minister Mahathir Mohamed and former European Union Foreign Policy Chief Javier Solana.
In a separate ceremony held on Saturday to mark the official start of the new president's first term in office, Supreme Leader of the Islamic Revolution Ayatollah Seyed Ali Khamenei endorsed Rouhani's presidency.
Based on Article 110 of Iran's Constitution the President has to receive the Leader's approval.
Hassan Rouhani emerged victorious in the presidential election on June 14, which was marked by a high voter turnout.