Verdicts Expected in Turkish Coup Plot Trial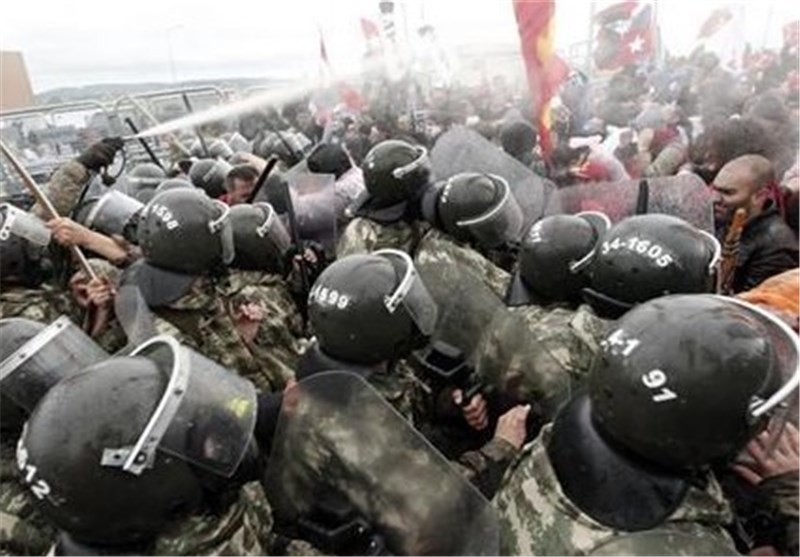 TEHRAN (Tasnim) - A Turkish court has begun sentencing nearly 300 defendants accused of plotting to overthrow the government, handing prison sentences of up to 20 years to some and acquitting 21 others in a case that has exposed deep divisions in the country.
The court was announcing the verdicts individually on Monday. Verdicts on high-profile defendants including former armed forces commander Ilker Basbug were yet to be announced, Aljazeera reported.
Earlier, security forces fired tear gas in fields around the courthouse in the Silivri jail complex, west of Istanbul, as defendants' supporters gathered to protest against the five-year trial that has become a battle between Prime Minister Tayyip Erdogan and the secularist establishment.
Prosecutors say an alleged network of secular arch-nationalists pursued extrajudicial killings and bombings in order to trigger a military coup and overthrow the ruling Justice and Development Party (AKP) government.
There are 275 defendants, including retired armed forces commander Ilker Basbug, high profile military generals, journalists and professors. All have been accused of being members of a little known underground group called Ergenekon.
Ahead of the verdict, state authorities banned protests at the court, and police on Saturday raided offices of a secularist association, political party and television channel, detaining 20 people for calling for demonstrations.
Security forces set up barricades around the courthouse in the Silivri jail complex, west of Istanbul, to tighten security after the defendants' supporters vowed to hold a demonstration against the trial.