VP Renews Iran's Support for Syrian Nation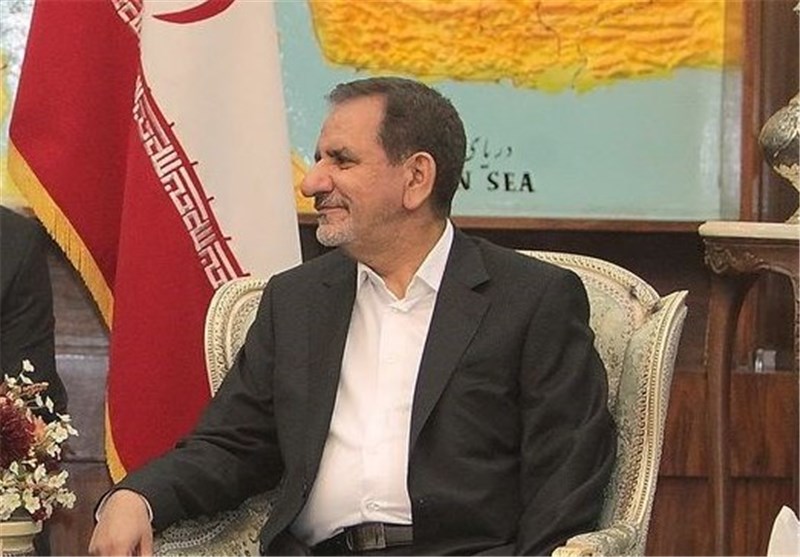 TEHRAN (Tasnim) – Iran's new First Vice-President Eshaq Jahangiri reiterated the new administration's support for the Syrian nation.
In a Monday meeting with Syria's Prime Minister Wael al-Halqi, Jahangiri lauded the Syrian nation for its resistance against the ongoing crisis that has plagued Syria, and voiced the Iranian new administration's support for the Arab country.
He also expressed his gratitude for Syrian prime minister's attendance in the swearing-in ceremony of President Rouhani.
Wael al-Halqi, for his part, pointed to the growing relations between Tehran and Damascus, and expressed the hope for the settlement of crisis in Syria with the assistance of Iran.
In a separate meeting on Sunday, the Syrian premier had also met with Iran's new President in Tehran.
During the meeting, Rouhani deplored presence of foreign-baked terrorists in Syria, and expressed the hope that "peace and sustainable stability" would prevail in the Arab country in the near future.
Pointing to close ties between Tehran and Damascus, Iran's new President also called for further expansion of mutual relations with Syria.
The new Iranian president took oath before the parliament as the country's seventh president on Sunday, a day after endorsement of his presidency by Supreme Leader of the Islamic Revolution Ayatollah Seyed Ali Khamenei.