Commander Stresses Nation's Strong Support for Gov't 's Economic Plans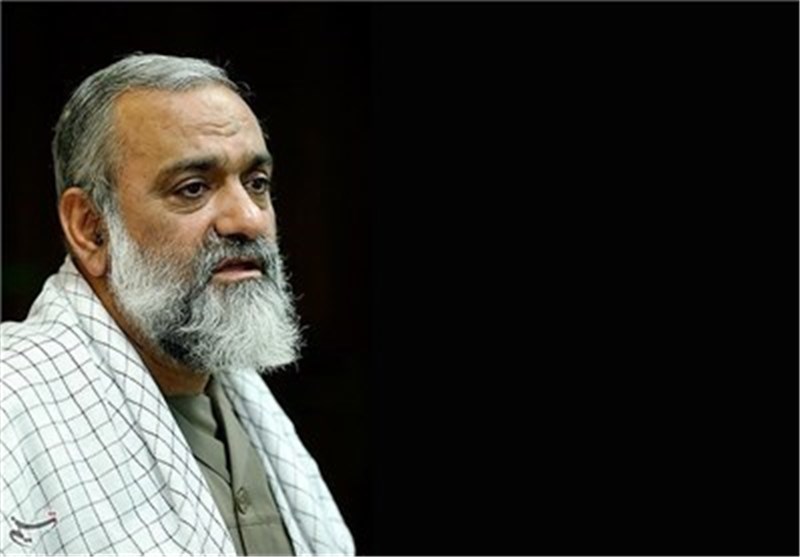 TEHRAN (Tasnim) - Commander of Iran's Basij (volunteer) Force Brigadier General Mohammad Reza Naqdi called on the Iranian government to avoid seeking foreign support for resolving economic problems, saying that nation strongly supports government in its economic programs.
Addressing a group of students here in Tehran, the Iranian commander announced that the administration has no need of foreign assistance to solve the country's problems, and affirmed that the Iranian nation, along with the administration, will make efforts to resolve the economic woes.
Naqdi also urged the administration to identify the country's domestic potentials and use the western sanctions on Iran as a means to encourage "economic epic" as asked by Supreme Leader of the Islamic Revolution Ayatollah Seyed Ali Khamenei.
He also praised Iran for achieving great success in exports, its scientific and technological progress, as well as the country's growing political might.
On Sunday, during his swearing-in ceremony, Iran's new President Hassan Rouhani underlined strong national unity in the country, and stated that sanctions and intimidation cannot force the Iranian nation to surrender.