Iran Determined to Expand Relations with Oman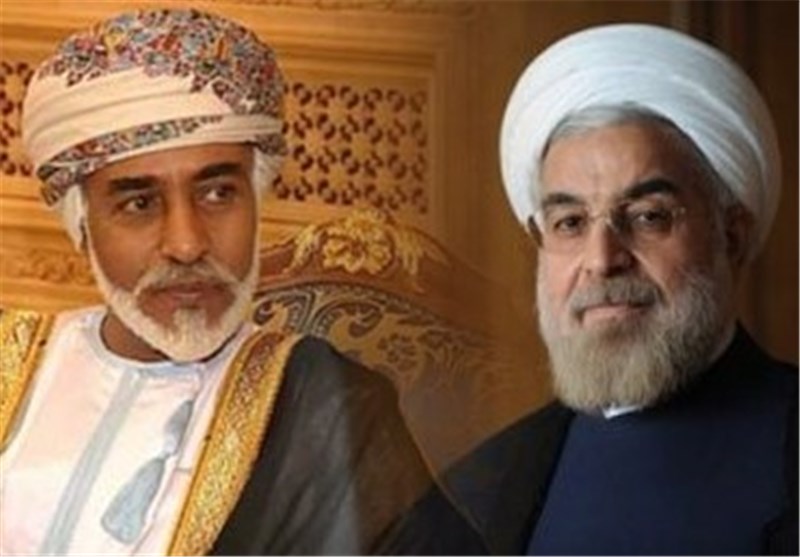 TEHRAN (Tasnim) – The Islamic Republic of Iran is keen to strengthen the relations between Tehran and Muscat, President Hassan Rouhani said.
In a telephone conversation with Oman's King Sultan Qaboos bin Saeed on Tuesday evening, the Iranian new president emphasized the need for official talks between Tehran and Muscat in order to expand bilateral cooperation between the two Muslim countries.
The Omani king, for his part, expressed eagerness to visit Iran's chief executive to discuss the issues of mutual interest.
He once again congratulated Rouhani on his election as the new president, and wished success for the Iranian nation and administration.
Furthermore, Rouhani expressed gratitude to the Omani ruler for sending an envoy to attend his swearing-in ceremony, and also extended his felicitations to the Omani nation on the occasion of Eid al-Fitr, marking the end of the Islamic fasting month of Ramadan.
In a press conference on Tuesday, Rouhani announced that bolstering relations with neighbors and easing regional tensions set a top diplomatic priority for his administration.
He also added that the new administration will make efforts to establish "tranquility and stability" in the region with the assistance of friend countries.
Hassan Rouhani took the oath of office before the parliament as the country's seventh president, after Saturday's endorsement of his presidency by Supreme Leader of the Islamic Revolution Ayatollah Seyed Ali Khamenei.