Nagasaki Marks 68th Anniversary of Atomic Bombing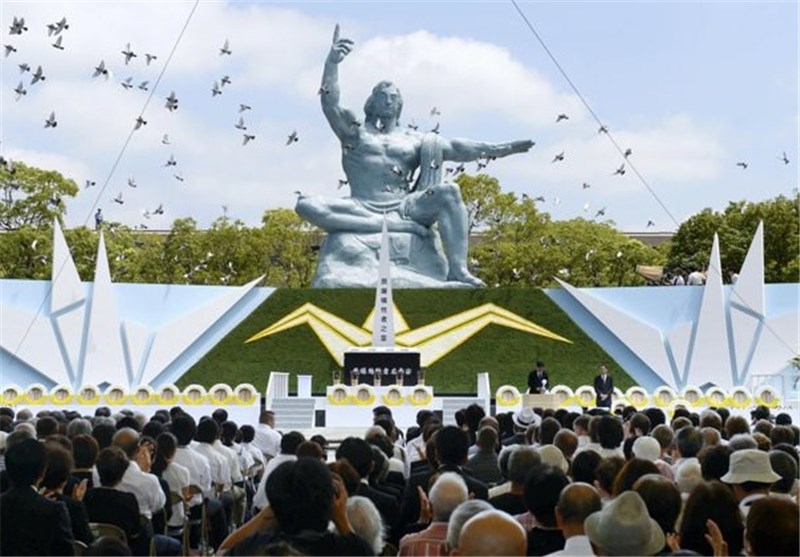 TEHRAN (Tasnim) - Nagasaki's mayor on Friday criticized Japan's government for a lack of effort on international nuclear disarmament as the country marked the 68th anniversary of the atomic bombing on the city.
Mayor Tomihisa Taue said Tokyo's refusal in April to sign a statement rejecting unconditional use of nuclear weapons "betrayed expectations of the global community."
Taue said the statement was signed by 80 countries and that Japan, the world's only victim of atomic bomb attacks, contradicted its non-nuclear pledge by refusing.
"I call on the government of Japan to return to the origin of our pledge as an atomic-bombed country," he said at a peace park near the epicenter of the blast.
About 6,000 people attended Friday's ceremony after offering silent prayers for the victims, AP reported.
The two atomic bombs the US dropped on Hiroshima and Nagasaki in August 1945 prompted Japan's surrender in World War II. The Hiroshima blast killed 140,000 people, and another 70,000 died in Nagasaki.