Hundreds Flee, Homes Burn, 3 Hurt in Calif. Fire (Photos)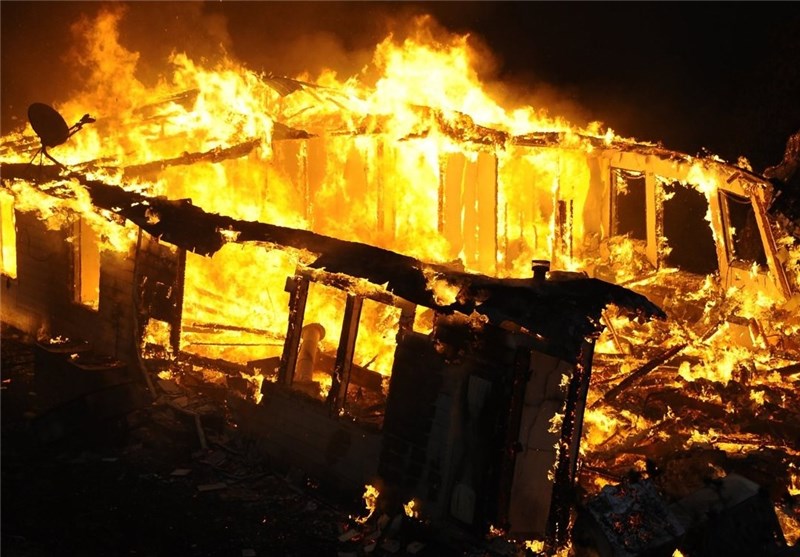 TEHRAN (Tasnim) - A thousand firefighters battled a growing wildfire in the inland mountains of Southern California early Thursday, trying to save small communities where some home have been lost and an estimated 1,500 residents were forced to flee.
Flames roiled along foothills of the San Jacinto Mountains in Banning Pass 90 miles east of Los Angeles. The fire moved eastward, pushed by a steady wind from the west, said Julie Hutchinson, spokeswoman for the California Department of Forestry and Fire Protection.
The fire was estimated at 6,000 acres — or more than 9 square miles — late Wednesday, but Hutchinson said the size was expected to increase when an aircraft returned from a morning mapping flight, AP reported.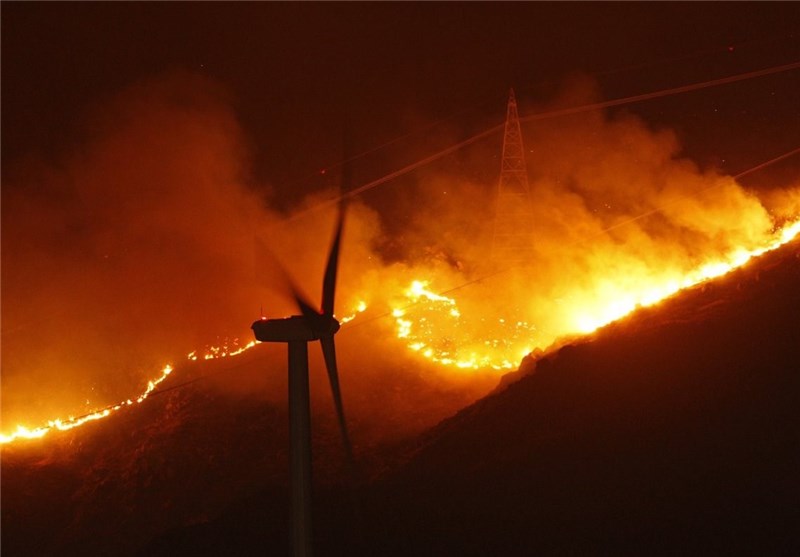 Two firefighters and a civilian were injured. Hutchinson had no details but said the civilian's injuries were "significant.
Fire officials estimated 15 structures burned, but could not say how many were homes. TV news helicopters and photos from the scene showed several houses in flames.
Evacuation orders covered the Silent Valley Club, a private RV resort, the rural communities of Poppet Flats, Twin Pines, Edna Valley and Vista Grande, and portions of Cabazon, a city along Interstate 10 at the base of the mountain range.
Evacuation centers were set up at high schools in Hemet and Banning.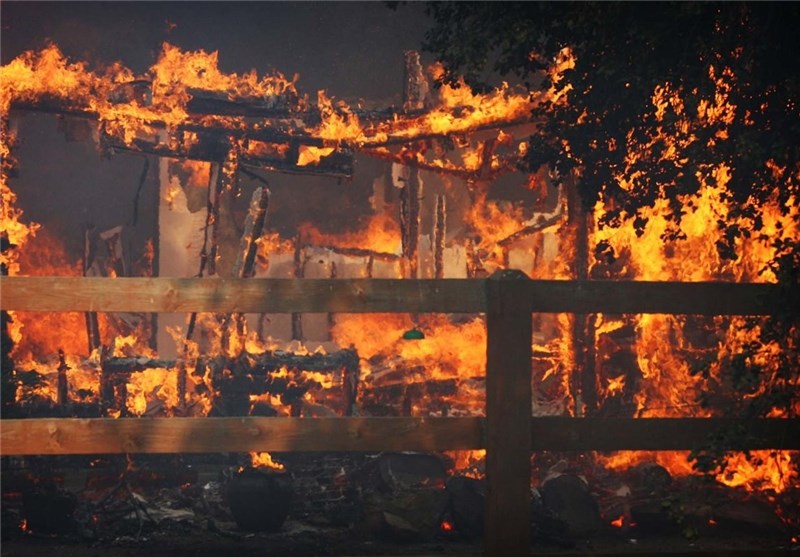 Thirteen helicopters and six air tankers were assigned to the blaze.
Most of Southern California's severe wildfires are associated with Santa Ana winds caused by high pressure over the West that sends a clockwise flow of air rushing down into the region. This week's fire, however, was being fanned by a counter-clockwise flow around a low pressure area over northwest California.
It was the second major wildfire in the San Jacinto Mountains this summer. A blaze that erupted in mid-July spread over 43 square miles on peaks above Palm Springs, burned seven homes and forced 6,000 people out of Idyllwild and neighboring towns.