Leader: Middle East Talks to Undermine Palestinians' Rights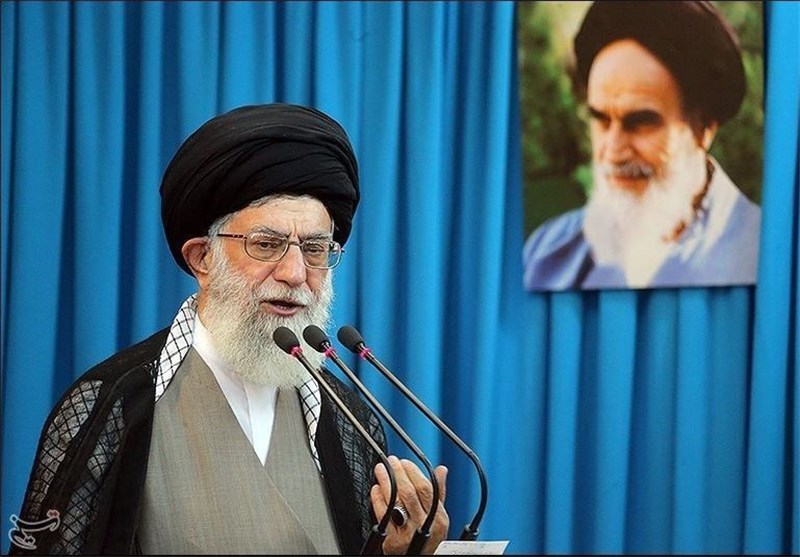 TEHRAN (Tasnim) - Supreme Leader of the Islamic Revolution Ayatollah Seyed Ali Khamenei lashed out at Washington for its efforts to revive the so-called Middle East peace talks, and stressed that talks will result in undermining the Palestinians' rights.
"No doubt that these talks, like the previous negotiations, will yield no result but undermining the Palestinians' rights and encouraging further crimes and oppression by the (Zionist) aggressor," Ayatollah Khamenei said, addressing a large congregation of Iranian people here in Tehran today.
Recently, Obama administration started a new round of efforts aimed at reviving the compromise talks.
Israeli and Palestinian negotiators agreed in July to meet again to start substantive negotiations on a so-far elusive peace deal with the goal of reaching a deal within nine months, US Secretary of State John Kerry said at the time.
Ayatollah Khamenei further condemned the US blind support for the Zionist regime, and stated that the US-Israeli plots will definitely be against the interests of Palestinians.
The Leader also called on the Islamic states to oppose this "intensive oppression" and the criminal acts by the Zionists and their international supporters.