Leader Blames Foreign Interference for Problems in Muslim States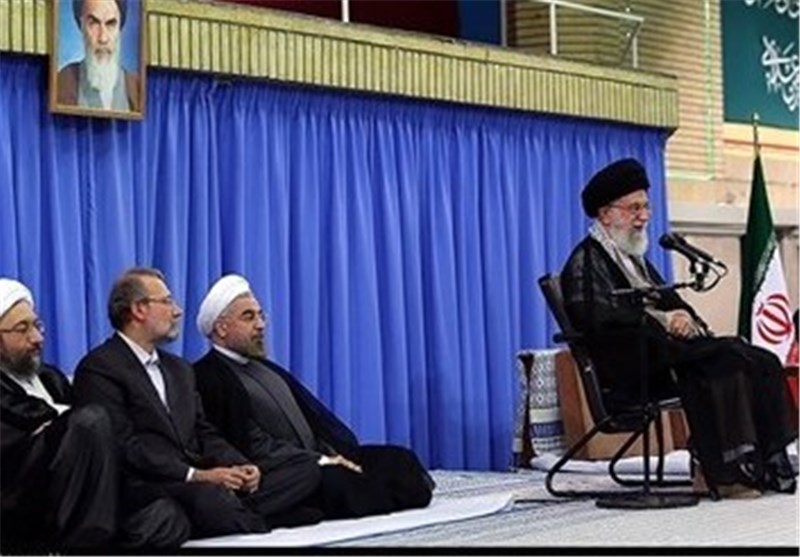 TEHRAN (Tasnim) - Supreme Leader of the Islamic Revolution Ayatollah Seyed Ali Khamenei on Friday described foreign intervention as the root cause of crises that have plagued a number of Islamic countries across the region.
"These problems are mostly injected and imposed (against Islamic countries) by aliens," Ayatollah Khamenei stated today, addressing a group of Muslim officials and ambassadors to Tehran.
The Leader further stated that problems and conflicts in the region will be resolved by Muslim nations' determination to confront foreign "biased meddling" and plots.
The Leader also touched upon the dire conditions in several states in West Asia and North Africa including Syria, Egypt and Iraq, saying that enemies of Islamic states seek to create rift among Muslims.
In separate remarks this morning, Ayatollah Khamenei, who was addressing a massive crowd of Iranian worshipers during Eid al-Fitr prayers, expressed concern about the ongoing conflicts and events in the regional Islamic states.
The Leader expressed concern about the tense conditions in Egypt, and said, "The possibility of outbreak of civil war in this country (Egypt) has been increased, and this is a tragedy."
Ayatollah Khamenei further called on all Egyptian political and religious groups to learn lessons from presence of foreign-backed terrorists in Syria and from Israeli plots against the Islamic world, and warned the Egyptian nation against the grave consequences of the current circumstances.