Manama Regime Blocks Roads to Prevent Massive Popular Protests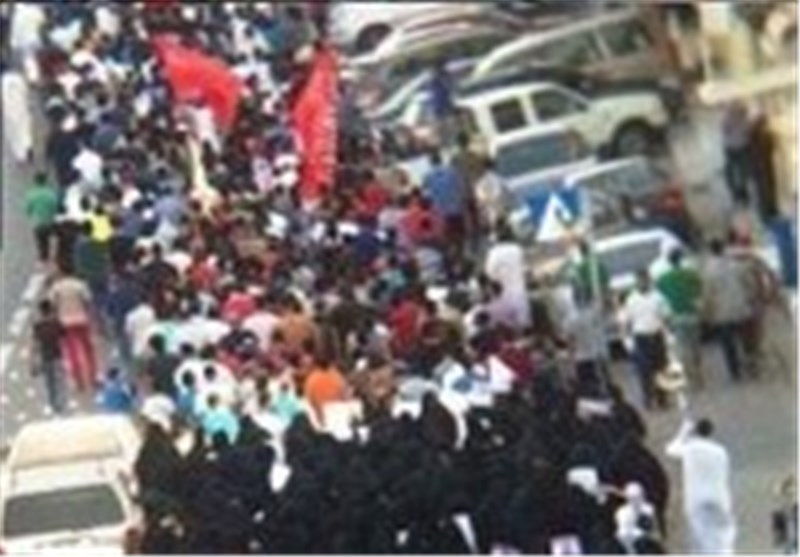 TEHRAN (Tasnim) – Bahraini regime forces blocked roads and intensified their oppressive measures to prevent massive popular protests across the country, including a rally in the iconic Lolo Square in Manama.
According to Tasnim dispatches, the security forces have resorted to severe measures, including blocking the country's connection paths to prevent rallies. They also laid siege on every village, and deployed the military and security forces in highways, streets and even alleys.
Transportations have been totally halted and the military and security forces severely confronted anyone who intends to defy the regime's decisions on silencing every opposite voice.
Meantime, a large number of Bahraini protesters took to the streets across the country this morning as part of a movement, known as 'Tamarrod'(Defiance), despite Manama regime's pledge to confront anti-regime rallies.
Today's rallies as part of Tamarrod movement, which includes civil disobedience and widespread demonstrations, started hours ago when Al Khalifa forces clashed with a number of ralliers in in different locations.
Protest marches in the capital city of Manama were earlier planned to take place in the evening, with the demonstrators scheduled to move towards Martyrs (Lolo) Square and form a mass rally there.
The rallies came as Bahrain's King banned protests in Manama with an amendment to a law on public gatherings ahead of today's opposition rallies.
Following in the footsteps of demonstrators in Egypt, protesters in Bahrain have called for demonstrations against the government on August 14.
The kingdom was rocked by protests in 2011 by the country's majority Shiite Muslims. Although the government, backed by Saudi Arabia, managed to suppress the protests very quickly, near daily clashes between security forces and protesters still occur.
Tens of protesters have been killed in Bahrain since anti-regime protests erupted two years ago, according to the International Federation for Human Rights.
Young protesters frequently take to the streets in Manama and villages surrounding the capital.