Kerry Defends Internet Spying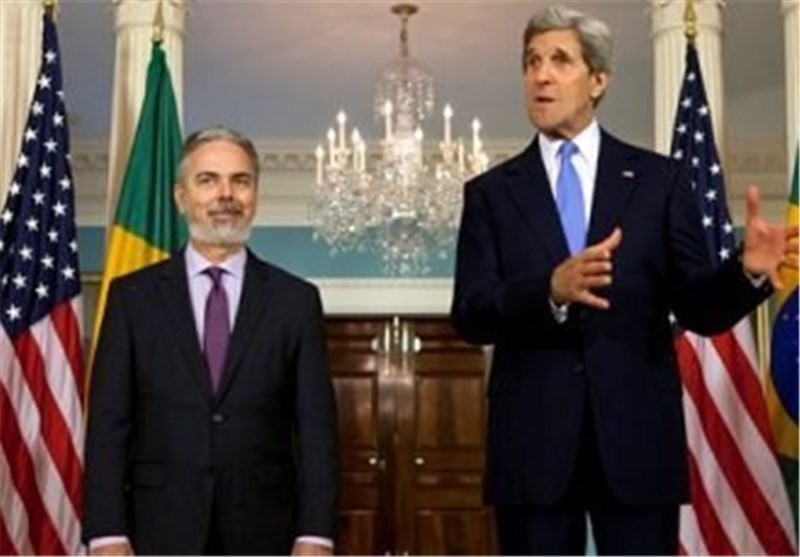 TEHRAN (Tasnim) - US Secretary of State John Kerry defended US intelligence gathering techniques during a visit to Brazil amid tensions set off by recent disclosures of US surveillance programs monitoring Internet traffic in Brazil and elsewhere in Latin America.
Secretary of State John Kerry, in Brazil at the end of a Latin American tour, said that US intelligence gathering was legal and reflected the commitment by the US to prevent terrorists plots, such as the attacks Sept. 11, 2001.
US intelligence "has helped protect Americans and other people, including Brazilians, all over the world," Kerry said.
Speaking to reporters with Kerry, Brazil's Foreign Minister Antonio Patriota said the spying risked casting a "shadow of suspicions" over relations unless resolved. Brazil is preparing to send a team to the US to learn more about the surveillance programs, The Wall Street Journal reported.
"We need to discontinue practices that threaten sovereignty," Patriota said, adding that the US will have more allies in the fight against terrorist groups if its monitoring practices "are transparent."
The revelations, disclosed in documents leaked by former National Security Agency contractor Edward Snowden, have complicated relations between the US and Brazil at a time when the US is seeking to woo Brazil as a closer ally. Brazilian President Dilma Rousseff is set to travel to the US in October to meet President Barack Obama for a high-profile state visit.