Minister: Iran's New Gov't Determined to Boost Oil Production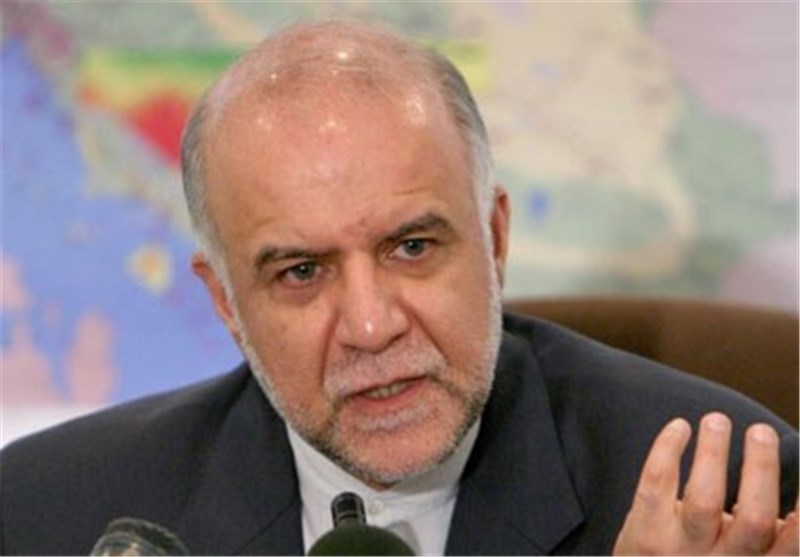 TEHRAN (Tasnim) – Iran's oil minister said the country's crude oil production must top four million barrels a day, mainly through enhanced oil recovery techniques, as it can help Tehran weather the US-engineered sanctions.
"Increasing Iran's oil output will boost (the country's) bargaining power in international bodies, like OPEC, so the oil production capacity must increase immediately to above four million bpd by the end of the current (Iranian) year (ending on March 21, 2014)," Iranian Oil Minister Bijan Namdar Zanganeh said on Friday.
He said a committee will also be set up to study the sanctions imposed on the Islamic Republic and find ways to increase Iran's oil exports.
He also expressed hope that specialized manpower and veteran diplomats would help Iran's oil sector reduce the impact of western sanctions.
Days before he was approved by parliament as minister on Thursday, Zanganeh had said his top priority would be to bring the country's oil production capacity back to 2005 levels.
With 137.6 billion barrels of proven reserves, Iran has the world's fourth largest crude deposits, and the second largest gas reserves, estimated at 29.61 trillion cubic meters (tcm).
On January 23, 2012, under US pressure, the EU approved a round of sanctions against Iran's oil and financial sectors. The sanctions prevent EU countries from purchasing Iran's oil, or offering insurance coverage to tankers carrying Iranian crude, and have been effective as of July 1, 2012.
The United States and the European Union have imposed illegal unilateral sanctions against Iran over the false claim that Iran's nuclear energy program may include a military component.
Iran rejects the allegation, arguing that numerous inspections of its nuclear sites by the International Atomic Energy Agency (IAEA) have invariably failed to find any diversion towards military purposes.
Iran's President Hassan Rouhani last Monday dismissed western countries' logic behind imposing unilateral sanctions on Tehran as "improper approach to resolve a problem".
Addressing an open session of the parliament President Rouhani pointed to the international pressures against Iran, and stated that sanctions have targeted Iran's economy.