Iranian Army Ground Force to Hold Large-Scale Wargames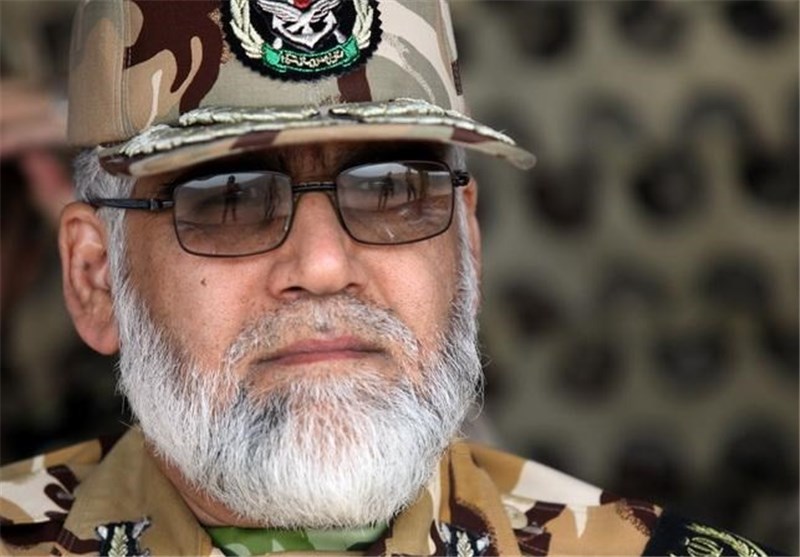 TEHRAN (Tasnim) – Iranian Army Ground Force will stage massive wargames in the coming months in which different units of the force, especially its airborne division will take part.
Commander of the Iranian Army Ground Force Brigadier General Ahmad Reza Pourdastan told reporters today that the country's Army ground force will launch huge wargames, dubbed "Qamar-e bani-Hashem", in the country's southern areas in the Iranian month of Aban (October and November, 2013).
The senior commander said the forthcoming military exercises will demonstrate the potentials and capabilities of the armored units of the ground force and it can also "tell us how such units must be deployed in an asymmetrical situation."
"Qamar-e bani-Hashem wargames will be staged in a very vast and extensive region in 3 operational zones," Brigadier General Pourdastan stated.
Over the past few years, Iran has held several military drills to enhance the defense capabilities of its armed forces and to test modern military tactics and equipment.
In December 2012, the Iranian Navy launched a specialized naval drill, dubbed Velayat 91, to display the country's capabilities in a vast area covering the Strait of Hormuz, the Sea of Oman, north of the Indian Ocean, the Gulf of Aden and Bab-el-Mandeb Strait.
The country has repeatedly clarified that its military doctrine is purely defensive and that its military might poses no threat to other countries.