IRGC Official Underscores Islamic Revolution's Inspiring Role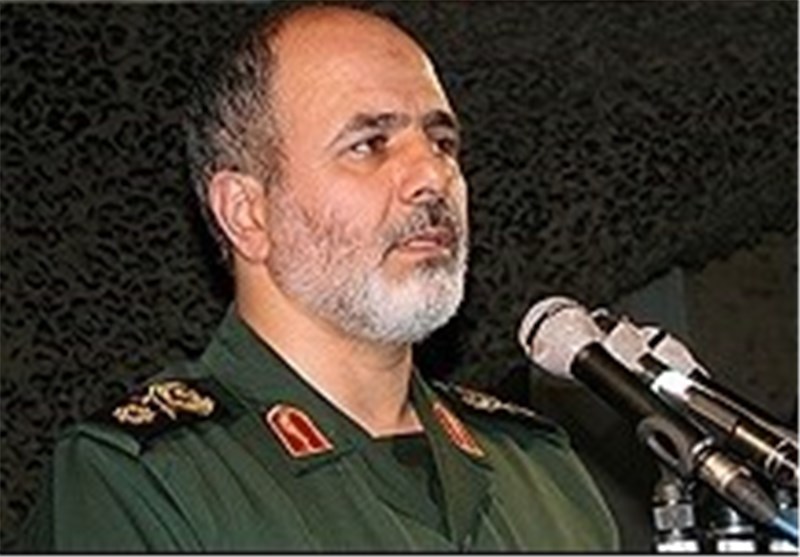 TEHRAN (Tasnim) – A senior official of Islamic Revolution Guards Corps (IRGC) extolled the Islamic Revolution's effect on the world, and hailed the late founder of the Islamic Republic, Imam Khomeini, for breaking new ground in introduction of religious democracy.
"By founding the Islamic Revolution, the late Imam (Khomeini) created an unprecedented revolution against the hegemony's bogus democracy," Head of the IRGC's Strategic Center Ali Akbar Ahmadian said in the country's northeastern city of Mashhad today.
The senior official also hinted at the profound impact of the Iranian revolution on several regional countries, namely Lebanon and Iraq, which have been inspired by Iran to form their political structures on the basis of religious democracy.
Ahmadian further referred to the recent wave of Islamic Awakening across the region as a consequence of Muslim nations' enthusiasm for establishment of religious democracy.
Imam Khomeini changed the lives of Iranians and inspired people from other countries by guiding one of the greatest revolutionary movements of modern history to victory.
Iran's revolution began with a popular democracy movement and ended with the establishment of the world's first Islamic state in February 1979.
The revolution became one of the defining moments of the 20th century.