Iran's FM, UN Envoy Exchange Views on Syrian Crisis
TEHRAN (Tasnim) – The new Iranian Foreign Minister Mohammad Javad Zarif and the United Nations Special Envoy on Syria Lakhdar Brahimi exchanged views on finding a peaceful solution to the crisis in Syria.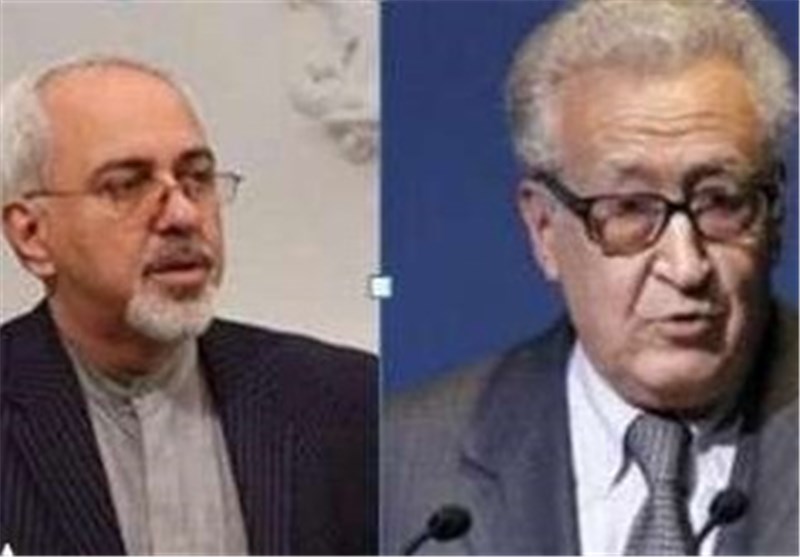 In a telephone conversation on Monday evening, Brahimi called on Iran to take part in the upcoming peace conference in Geneva.
Brahimi, who is trying to find a proper solution to the Syrian crisis, described Iran's role in resolving regional tensions as crucial and constructive.
Zarif, for his part, said Iran will spare no effort to help resolve the armed conflict in Syria, and expressed Tehran's readiness for further cooperation with the UN on the issue.
"Iran is ready and willing to have closer and more effective cooperation with the UN on Syria," he said.
Zarif, appreciated Brahimi for the role he has played in pursuit of a diplomatic way out of the crisis in Syria.
Elsewhere, the Iranian foreign minister announced Iran's deep concern over the prevailing conditions in Egypt and expressed the hope that the political stand-off there would be resolved in an Egyptian-led process .