EU to Debate Response to Egypt's Crisis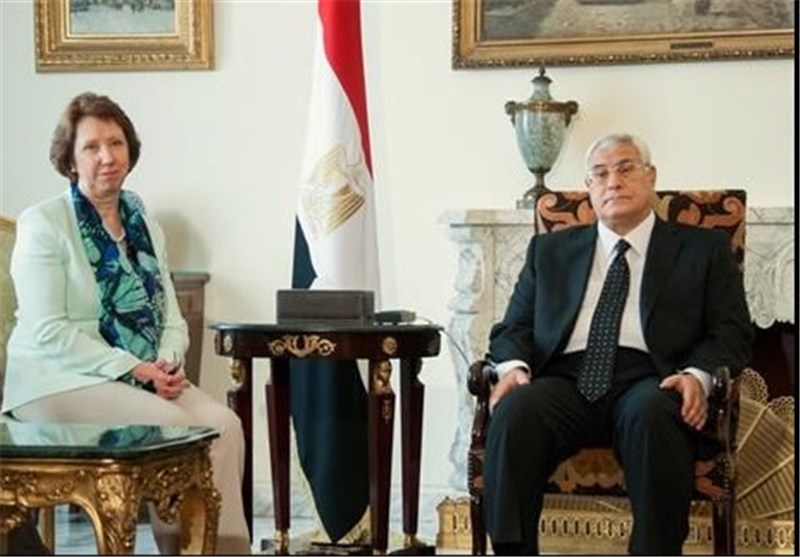 TEHRAN (Tasnim) - Europe's foreign ministers are set to decide how to use their economic muscle to force the Egyptian government to end a crackdown on deposed President Mohamed Mursi's Muslim Brotherhood.
Wednesday's debate will be closely watched by all sides in Egypt's worst internal strife in its modern history, since the EU has emerged as a key mediator in the conflict, Aljazeera reported.
Meanwhile, the EU's top foreign policy official, Catherine Ashton, has offered to go to Egypt to help mediate a political solution to the crisis in the country.
"I have offered to go back. I told the Egyptian prime minister at the weekend that I would be more than willing to go back to Egypt, if they wish me to come back," she said.
Ashton was speaking to reporters in Brussels on Tuesday ahead of Wednesday's emergency meeting, where foreign ministers will consider what steps the EU might take in response to the crisis.
The bloc's 28 governments are likely to tread carefully, mixing expressions of concern over bloodshed, with limited - if any - changes in the $6.7bn aid package Europe promised to Egypt last year, diplomats said.
Ashton travelled twice to the country last month following the July 3 ouster of President Mohamed Mursi after massive protests against his administration.
On July 30, she was the first senior foreign official to meet Mursi who is in detention in a secret location.
During her last visit she and the EU's special envoy for the southern Mediterranean, Bernadino Leon, sought to facilitate a political deal including the Muslim Brotherhood.