Pakistan Accuses Indian Troops of Killing Soldier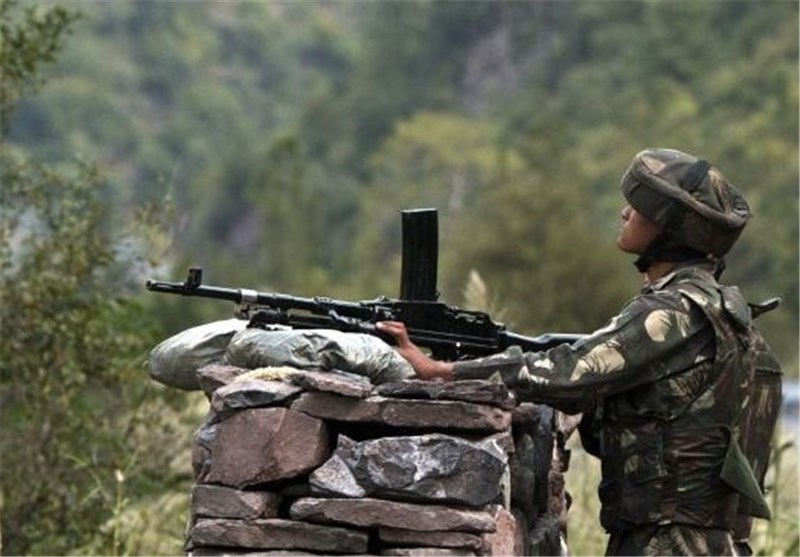 TEHRAN (Tasnim) - The Pakistani military accused Indian troops of firing across the disputed Kashmir border and killing two Pakistani soldiers, days after a similar fatality as the long-simmering conflict over the mountainous region escalates.
The Pakistani military accused Indian troops of carrying out "unprovoked" firing around noon Thursday in the Rakhchakri sector near the town of Rawalakot, killing a low-ranking soldier, AP reported.
An Indian army officer said Indian troops responded only after receiving gunfire from Pakistani soldiers, saying the exchange lasted three hours. Pakistani gunfire wounded a woman and a child, said the officer, speaking on condition of anonymity in line with military policy.
Hours later, the Pakistani military accused Indian troops of carrying out "unprovoked" firing in Tatta Pani sector, killing another low-ranking soldier and wounding two others.
The deaths came after the Pakistani military accused Indian troops of killing an army captain and seriously wounding another soldier Tuesday night.
The fighting Tuesday night was especially symbolic because it took place in an area along the border called Kargil, where the nuclear-armed rivals fought a bloody three-month conflict in 1999.
Pakistan summoned the Indian high commissioner in Islamabad on Thursday to protest the recent deaths, the government said in a statement.
Pakistani Foreign Secretary Jalil Abbas Jilani proposed senior officials from the foreign ministries and militaries meet to discuss how to avoid future incidents.
Kashmir is divided between Pakistan and India but claimed in its entirety by both. The countries have fought two major wars over the disputed territory since they both gained independence from Britain in 1947.
A 2003 cease-fire agreement largely calmed the Kashmir border. But the two sides occasionally accuse each other of violating it by firing mortars or gunshots. Several soldiers were killed on each side in January in cross-border attacks.