Bahrainis to Stage Nationwide Rallies
TEHRAN (Tasnim) – Bahraini people are scheduled to hold nationwide protests later on Friday after a call for protest by Secretary General of al-Wefaq party Sheikh Ali Salman.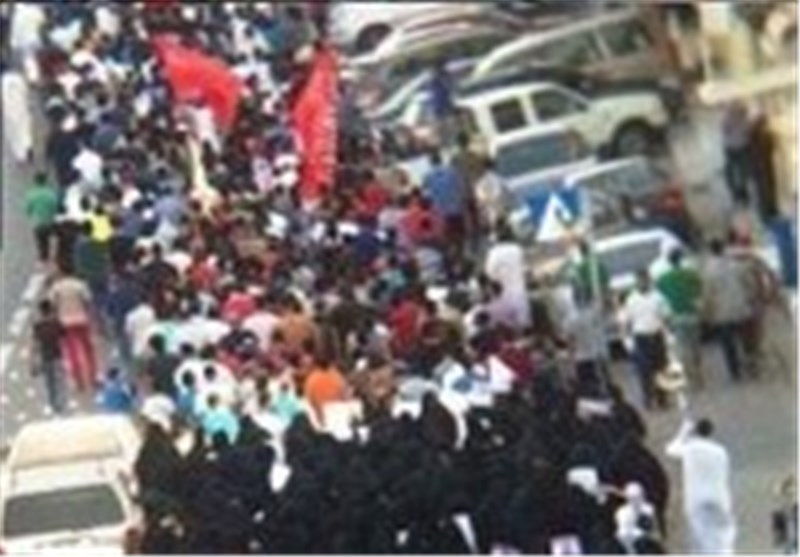 According to Tasnim dispatches, Bahraini protesters are bracing themselves to stage massive rallies on 5 pm local time, after the opposition leader called for fresh demonstrations on Friday.
"Widespread rallies will be held today in reaction to the (Al Khalifa) regime's oppressive measures over the past weeks," Ali Salman was quoted as saying.
He called today rallies as 'The Time for Servitude is Over", and called on Bahraini nation to show high turnout in the rallies.
Since mid-February 2011, thousands of pro-democracy protesters have staged numerous demonstrations in the streets of Bahrain, calling for the Al Khalifa royal family to relinquish power.
On March 14, 2011, troops from Saudi Arabia and some other neighboring Arab countries sent their troops into the country to assist the Bahraini government in its crackdown on peaceful protesters.
A new release of US Defense Department's documents also revealed that Washington has been providing the Al Khalifa regime with weapons and combat vehicle parts.
Recently, Bahrain's highest court upheld jail terms and life sentences for dozens of activists.
Despite the foreign-backed clampdown, the Bahraini regime has failed to stop the demonstrations that continue on an almost daily basis.