Brotherhood Leaders to Go on Trial in Egypt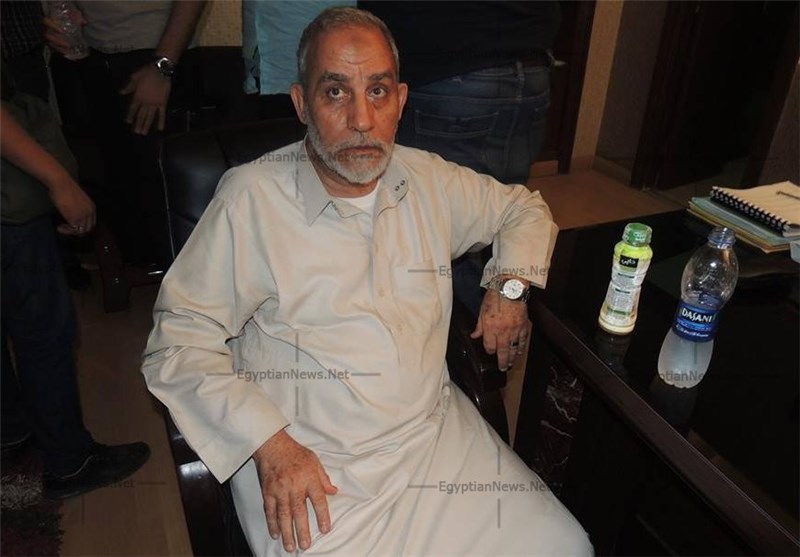 TEHRAN (Tasnim) - Three leaders of Egypt's Muslim Brotherhood go on trial in Cairo on Sunday on charges of inciting lethal violence during unrest that preceded the army's overthrow of President Mohamed Mursi.
Mohamed Badie, the Islamist movement's "General Guide", and his two deputies, Khairat al-Shater and Rashad Bayoumy, will not attend the High Court session, the state news agency MENA said.
The trial signals the determination of Egypt's new army-backed rulers to crush an organization they have portrayed as a violent, terrorist group bent on undermining the state.
The Brotherhood, which won five successive votes after the fall of former President Hosni Mubarak in 2011, says it is a peaceful movement unjustly targeted by the generals who ousted Mursi, Egypt's first freely elected leader, on July 3.
Mursi has been in detention in an undisclosed location since army chief Abdel Fattah al-Sisi deposed him.
Charges against Badie and his aides include incitement to violence and relate to an anti-Brotherhood protest outside the group's Cairo headquarters on July 30 in which nine people were killed and 91 wounded. The 70-year-old Brotherhood leader was detained last week. Shater and Bayoumy were picked up earlier.
The trial opens only three days after Mubarak, who was arrested in April, 2011, left prison following a court order to release him. He faces a retrial on charges of complicity in the killing of protesters during the revolt against him, but judges have ruled there are no legal grounds to keep him behind bars.
The army-installed government has used its powers under a month-long state of emergency to keep Mubarak, 85, under house arrest, apparently to minimize the risk of popular anger if he had simply walked free. He is now in an upscale military hospital in a Cairo suburb.
More than 1,000 people, including about 100 soldiers and police, have died in violence acrossEgypt since Mursi's overthrow, making it the bloodiest civil unrest in the republic's 60-year history. Brotherhood supporters say the toll is much higher.