Iranian Commander Warns US against Crossing "Red Line" in Syria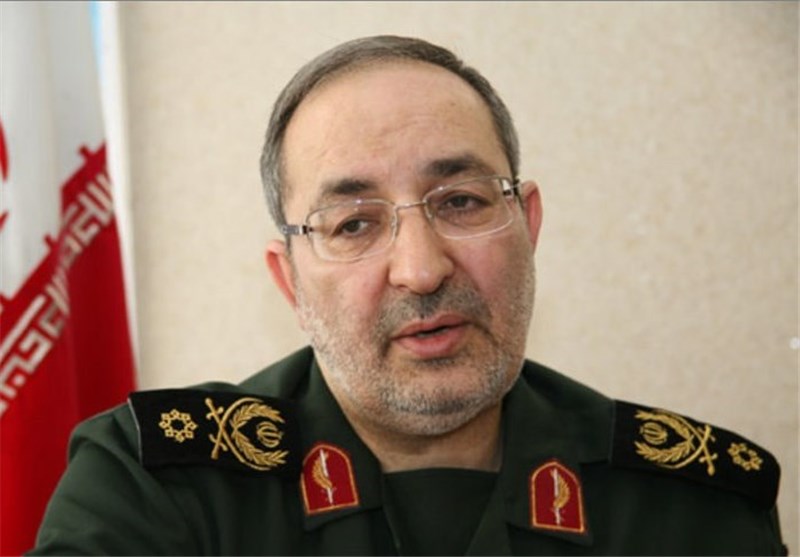 TEHRAN (Tasnim) – A senior Iranian commander cautioned the White House against military intervention in Syria, warning that it would bring about harsh consequences for the US.
"The US is aware of the limit of red line in the Syrian front, and any crossing of the Syrian red line will have severe consequences for the White House," Deputy Chief of Staff of the Iranian Armed Forces Brigadier General Masoud Jazayeri said on Sunday.
The Iranian commander also announced that the ongoing war in Syria is a result of plots hatched by the US in order to undermine the axis of (anti-Israel) resistance.
He further praised the resistance shown by the Syrian nation, and said,"The Syrian government and nation resist and counter this extensive invasion, and have also achieved good victories."
In relevant remarks on Saturday, Iranian Foreign Ministry Spokesman Seyed Abbas Araqchi warned against further tension in the region, and stressed that crisis in Syria has no military solution.
"Iran has on many occasions announced that crisis in Syria has no military solution," he told Tasnim at the time.
He pointed to the US media reports about possible plan for military intervention in Syria, and reminded that "there is no international license for military intervention in Syria."
"Such moves will merely make the conditions in the region further complicated."
Earlier media reports said that the Pentagon is making "initial preparations" for a missile attack on Syrian government forces.
US Secretary of Defense Chuck Hagel suggested Friday naval forces are moving in position closer to Syria in case Obama chooses action.
Meantime, the American public shows no willingness to get involved in another costly conflict in the Middle East.
Only 9 percent of the surveyed believe President Barack Obama should take action on Syria, while some 60 percent of Americans said the United States should not intervene in Syria's bloody civil war.
According to the poll taken on August 19-23, 25 percent of Americans would back intervention if it is proven that the forces of Syrian President Bashar Assad used chemical weapons against civilians, while almost double that number – 46 percent – would still oppose such a move.