Iran, Oman Oil Ministers Hold Energy Talks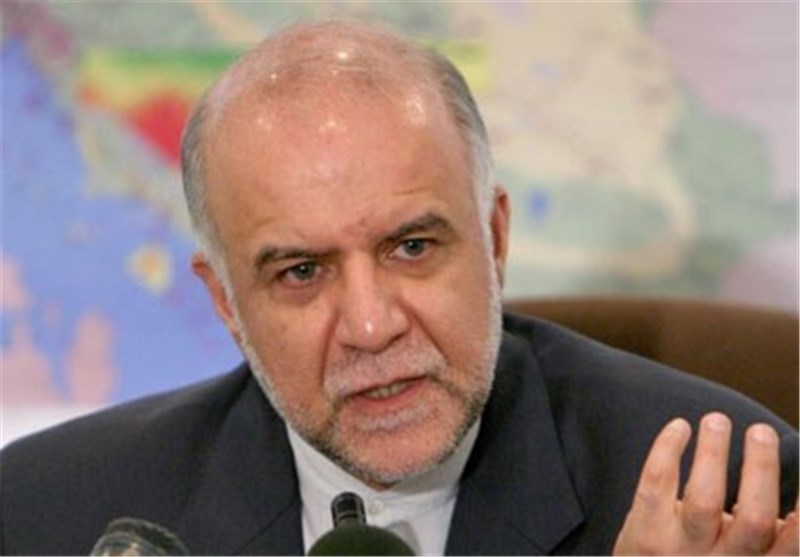 TEHRAN (Tasnim) – The oil ministers of Iran and Oman in a meeting in Tehran on Sunday exchanged views on exporting gas to Oman, developing joint offshore energy fields and boosting bilateral oil and gas trade.
During the meeting between Bijan Namdar Zanganeh and his Omani counterpart Hamad al- Rumhy at Tehran's Saadabad Palace the ministers explored ways for further cooperation in the energy sector.
Rumhy and some other top officials have accompanied the Omani Sultan Qaboos bin Said who arrived in Tehran on a three-day official visit on Sunday as the first head of state to visit Iran since Rouhani took office on August 4, 2013.
Iran shares 18 oil and gas fields with neighboring countries, including Oman, in the Persian Gulf region.
Iranian energy officials said in July 2011 that as much as 35 percent of the country's energy development budget would go towards the development of the shared oil fields.
Iran and Oman signed a deal in 2009 to jointly develop an underwater 200-kilometer gas pipeline to Musandam and Sohar in Oman.
And two years later, an official with the National Iranian Gas Export Company said that Iran has reached agreements with India and Oman on exporting gas to the two countries.