Araqchi: Feltman in Tehran for Regional Consultations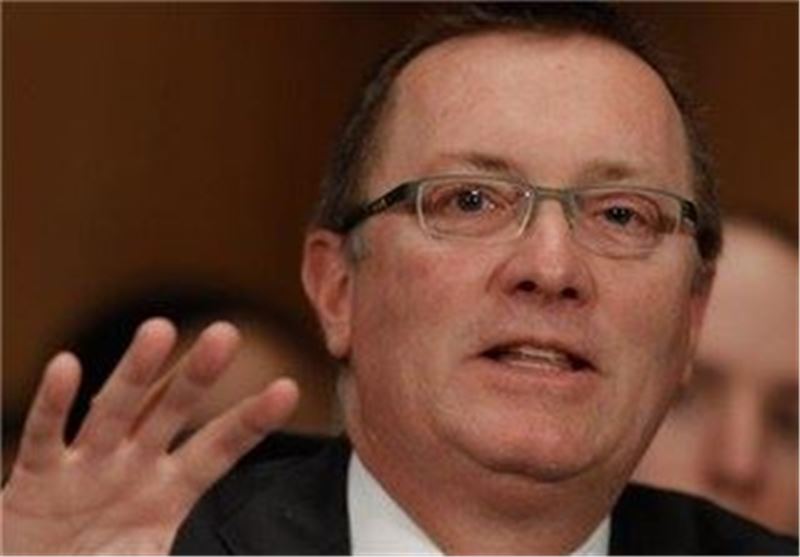 TEHRAN (Tasnim) – UN Under-Secretary-General for Political Affairs Jeffrey Feltman's visit to Tehran is aimed at consultations on regional issues, Foreign Ministry Spokesman Abbas Araqchi announced.
Speaking to Tasnim today, Araqchi said that the UN political chief will in this visit discuss regional developments, including Syria, Lebanon, and Egypt with the Iranian officials, and is scheduled to hold talks with Foreign Minister Mohammad Javad Zarif.
The American UN official arrived in Tehran on Sunday night at the top of a UN delegation.
He is the first top UN official since Secretary General Ban Ki-moon travelled to Iran in August 2012 to attend a summit of the Non-Aligned Movement.
Feltman was in Cairo last week for talks with Egyptian officials and Muslim Brotherhood leaders on how the United Nations can help facilitate reconciliation in the crisis-hit country.
Before joining the United Nations, Feltman served as US assistant secretary of state for Near Eastern affairs from August 2009 to June 2012 with the rank of career minister. He was previously the United States ambassador to Lebanon from July 2004 to January 2008.
In the last few weeks Egypt has seen the scenes of violent clashes and hundreds of deaths as the army cracked down on the supporters of the democratically-elected president Mohamed Mursi, who was ousted on July 3.
And in the latest atrocity in Syria, hundreds of people have been killed in chemical weapons attacks in suburbs of capital Damascus, with the government and the rebels accusing each other of being behind the massacre.
In a telephone call with Iranian foreign minister on Saturday, Syrian Foreign Minister Walid Muallem said extremists and terrorist groups carried out the recent chemical attack in that country, and that his government would make it possible for the UN team of inspectors, who are currently in the country, to visit the areas targeted by chemical weapons.
Meantime, at least 42 people were killed and more than 400 wounded in two huge bomb attacks in Lebanon's northern city of Tripoli on Friday. The blasts, near mosques, are thought to be the deadliest attack in Lebanon since the end of the civil war in 1990.