Karzai Holds Pakistan Talks on Taliban Peace Quest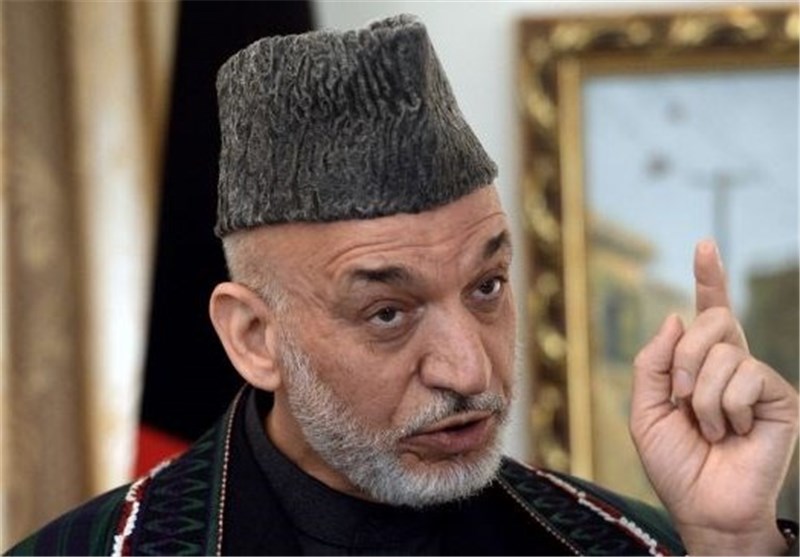 TEHRAN (Tasnim) - Visiting Afghan President Hamid Karzai held talks Monday with Pakistan's new prime minister, seeking help to open communication with the Taliban to end 12 years of war.
It is Karzai's first visit to Islamabad in 18 months and signals a desire by both countries to overcome distrust and hostility as 87,000 NATO combat troops prepare to leave Afghanistan next year.
The visit began with an out-of-tune rendition of both national anthems by a Pakistani military band, before Karzai inspected an honour guard and swept into talks with Nawaz Sharif, AFP reported.
It is his first meeting with the new prime minister, who took office in June after winning elections.
Kabul announced that he would hold a separate meeting with Pakistani President Mamnoon Hussain even though Hussain only formally takes office on September 9.
No mention was made of outgoing President Asif Ali Zardari, whose summit with Karzai in Britain in February briefly revived hopes of a rapprochement that quickly unraveled in a series of public rows.
Karzai was furious when the Taliban opened a liaison office in Qatar in June. It was billed as a precursor to talks with US officials but perceived as a self-styled embassy for a government in waiting.
But he is now expected to ask Pakistan to help open a direct channel of communication with the militants.