UN Chief Says He Will Mull Visit to N. Korea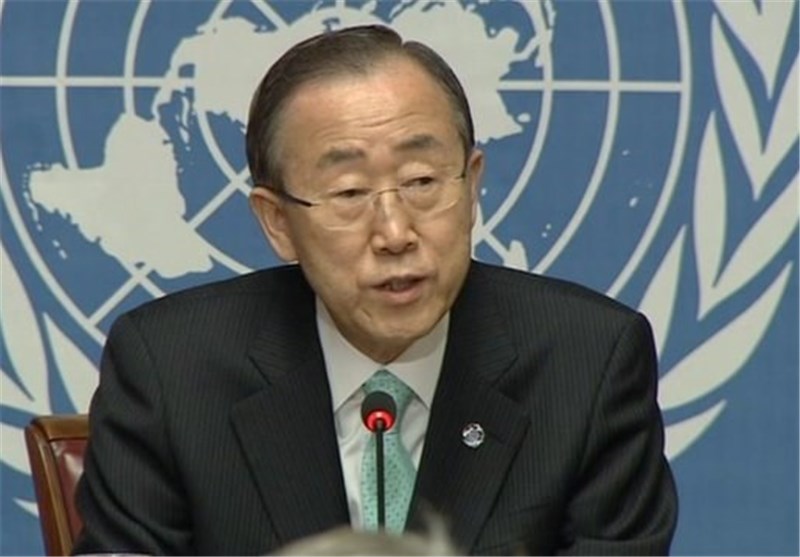 TEHRAN (Tasnim) - United Nations Secretary-General Ban Ki-moon said Monday that he will seek an opportunity to visit North Korea in order to mediate progress in inter-Korean relations.
"I have repeatedly expressed my stance that I am ready to take on whatever role it takes as the UN secretary general to promote positive progress in the inter-Korean relations," Ban said in a press conference in Seoul.
"I will seek proper opportunities to discuss with the North Korean authorities and the South Korean government and review the matter of my visit to the North," the secretary general said, Yonhap reported.
Ban is on a six-day visit home in South Korea since Thursday. He met with President Park Geun-hye, the foreign minister and the National Assembly speaker. He also gave a celebratory speech during the opening ceremoney of an international rowing competition held in the central city of Chungju on Saturday.
Ban said the two Koreas, now in the process of mending ties, should strive to solve their problems through dialogue, adding that he will lend political support from the sidelines.
The former South Korean foreign minister also vowed to extend assistance to President Park's efforts to allay long-running confrontation with the North, including her plan to build a peace-promoting park in the tightly guarded military area of the Demilitarize Zone (DMZ).
The UN has already begun to review ways to assist the DMZ peace park plan and is now under internal discussions on legal, political and other institutional aspects of that assistance, he said.