Iran: Tehran Supports Initiatives for Peace in Afghanistan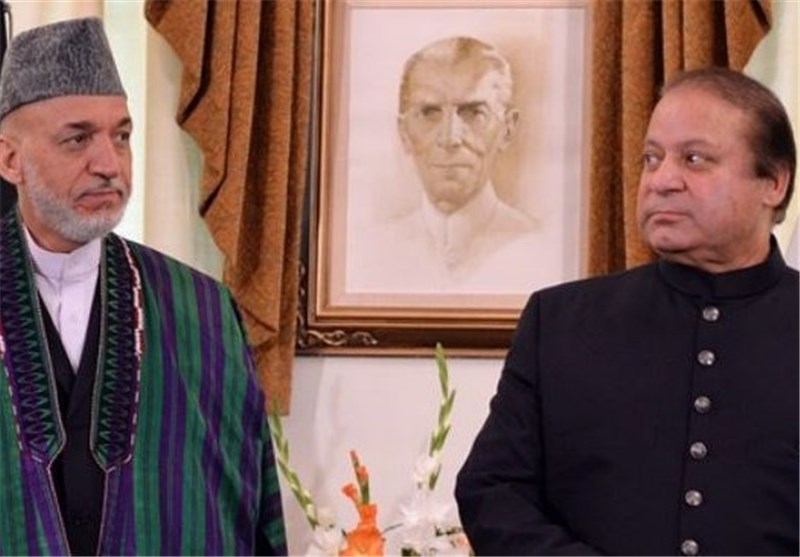 TEHRAN (Tasnim) – Iran underlined that it supports any initiative aimed at achieving peace and stability in the region as Afghan and Pakistani leaders are holding talks in Islamabad to explore opportunities for talks between the Afghan High Peace Council and the militants.
"We have always supported bilateral and multilateral negotiations among regional countries to resolve current problems and achieve peace and stability in the region," Foreign Ministry Spokesman Abbas Araqchi said on Monday.
"We believe any plan and roadmap imposed from outside the region will not only fail to provide the interests of the regional countries but also endanger regional peace and stability by further complicating the situation," the Iranian spokesperson stressed.
The statement came as Afghan President, Hamid Karzai, held his first round of talks Monday with Pakistan's new prime minister, to urge Pakistan to facilitate peace talks between his country and the Taliban.
It is Karzai's first visit to Islamabad in 18 months and signals a desire by both countries to overcome distrust and hostility as 87,000 NATO combat troops prepare to leave Afghanistan by the end of 2014.
It is his first meeting with the new prime minister, who took office in June after winning elections.
Kabul announced that the Afghan president would hold a separate meeting with Pakistani President Mamnoon Hussain even though Hussain only formally takes office on September 9.
No mention was made of outgoing President Asif Ali Zardari, whose summit with Karzai in Britain in February briefly revived hopes of a rapprochement that quickly unraveled in a series of public rows.
Karzai was furious when the Taliban opened a liaison office in Qatar in June. It was billed as a precursor to talks with US officials but perceived as a self-styled embassy for a government in waiting.
But he is now expected to ask Pakistan to help open a direct channel of communication with the militants.
Karzai said that he wanted the Pakistani government to play a mediating role with the Taliban, over whom Pakistan has a high degree of influence.
Elements of Pakistan's intelligence service have long been accused of backing the militants across the border in Afghanistan and giving them refuge on Pakistani soil, a charge Islamabad has strongly denied.