Zarif Warns against Foreign Military Intervention in Syria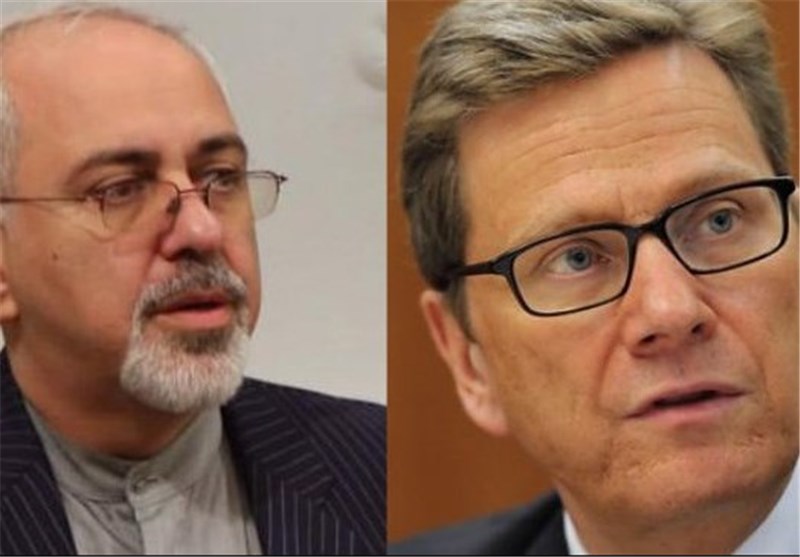 TEHRAN (Tasnim) – Iranian foreign minister, in a phone talk, exchanged views with his German counterpart on the crisis in Syria, as the US seems to be gearing up for a swift military action, warning that such a move could further destabilize the already volatile region.
Mohammad Javad Zarif, in his Tuesday evening phone talk with German counterpart Guido Westerwelle, condemned any potential foreign military intervention in Syria, saying that "hasty decision-makings and subsequent ramifications of a probable military operation" will exacerbate the crisis.
Zarif and Westerwelle both condemned the use of chemical weapons in the strongest terms, with the Iranian top diplomat saying the UN inspectors should be given the time to carry out their investigation in the country.
Zarif rejected the idea that military intervention could resolve the lingering crisis in Syria, and stated that if diplomatic settlements are not found for the crisis, it could spill over into other parts of the Middle East.
Earlier, Syrian President Bashar al-Assad dismissed Western allegations that he used chemical weapons as politically motivated and warned Washington any US military intervention would fail.
"Failure awaits the United States as in all previous wars it has unleashed, starting with Vietnam and up to the present day," he told the Izvestia daily on Monday when asked what would happen if Washington decided to strike or invade Syria.
Assad said Syrian government forces had been close to where rebel forces say chemical weapons were used last week. "Would any state use chemical or any other weapons of mass destruction in a place where its own forces are concentrated? That would go against elementary logic," Assad stated.
Syrian Foreign Minister Walid Muallem called on western governments to provide evidence that the government had used chemical weapons.
"I challenge all countries who [are] saying that Syria used chemical weapons to present their evidence to their public opinion," he said.
The White House announced on Tuesday that Barack Obama had still not made a decision about the use of military action, but added that use of ground forces was out of the question. "The options that we are considering are not about regime change," said White House spokesman Jay Carney.