Indian Rupee Hurtles Lower as Foreign Investors Flee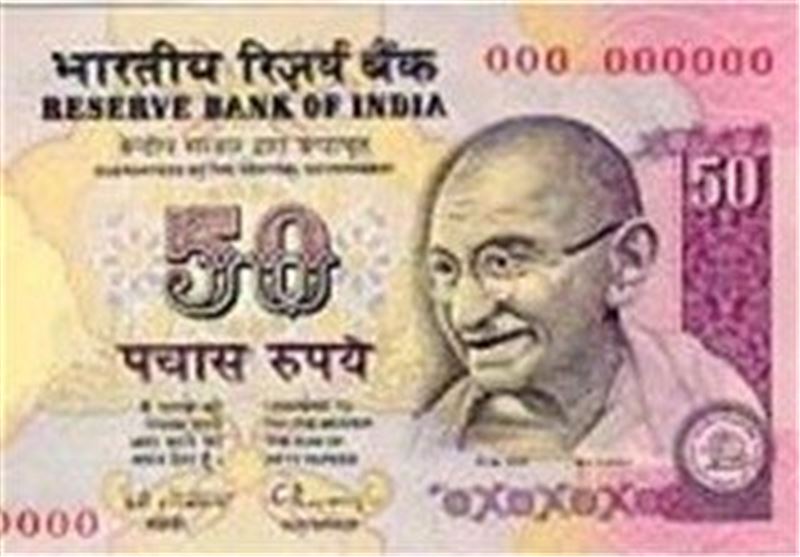 TEHRAN (Tasnim) - The Indian rupee slumped to a record low below 68 per dollar and shares tumbled on Wednesday on growing worries that foreign investors will continue to sell out of a country facing stiff economic challenges and volatile global markets.
Foreign investors sold nearly $1bln of Indian shares in the eight sessions through Tuesday - a worrisome prospect given stocks had been the country's one sturdy source of capital inflows, although net purchases so far this year still total $12 billion.
The partially convertible rupee hit a record low of 68.75, down 3.7 percent on the day, after posting its biggest daily percentage fall in 18 years on Tuesday.
"It is just impossible to put any realistic value to the rupee anymore," said Uday Bhatt, a forex dealer with UCO Bank.
The need to attract foreign capital is critical for a country whose record high current account deficit is a key reason behind the rupee's slump. Yet policymakers have consistently struggled to come up with measures that can convince marketsthey can stabilize the currency and attract funds into the country.
That failure is becoming an increasing source of tension for India at a time when fears of a possible US-led military strike against Syria are knocking down Asian markets, with prospect that the Federal Reserve will end its period of cheap money as early as next month further raising concerns.
In its latest initiative, the government late on Tuesday proposed setting up a task force to look into currency swap agreements, a measure analysts said could bring some relief if carried out in time by reducing market demand for dollars or other major currencies.
The rupee has now fallen around 19 percent so far this year, by far the biggest decliner among the Asian currencies tracked by Reuters.