Death Toll in Iraq Bombings Rises to at least 71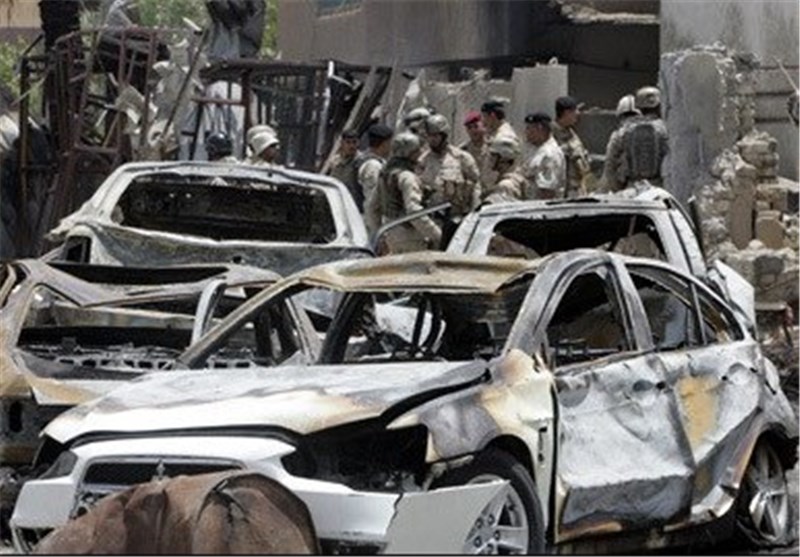 TEHRAN (Tasnim) - At least 71 people were killed and 201 wounded in a series of bombings and other attacks across Baghdad today, police and medical sources said, extending the worst wave of bloodshed in Iraq for at least five years.
In Sadr City, two car bombs killed seven people. A restaurant owner said he saw an attacker just before one of the explosions.
"A man parked his car in front of the restaurant. He got breakfast and drank his tea. (Then) I heard a huge explosion when I was inside the kitchen," the owner, who requested anonymity, told Reuters.
Another car bomb killed seven people and wounded 23 in Jisr Diyala in southeastern Baghdad, police and medics said.
The Interior Ministry described the attacks as "terrorist explosions" but said the number of people killed was only 20, with 213 wounded.
The Shia-led Baghdad government said media reports exaggerate attacks in Iraq and that security forces have stopped many attempted bombings.
However, today's violence was the worst since August 10th last, when nearly 80 people were killed during a religious holiday.
More than 1,000 Iraqis were killed in July, the highest monthly death toll since 2008, according to the UN.
In other attacks today, gunmen killed six members of al-Sahwa in am ambush on a checkpoint in Latifiya, a suburb 40km (25 miles) south of Baghdad.
Gunmen also stormed a Shia home in the same area, killing six family members, police and medical sources said.
In Kadhimiya, a neighbourhood in northwestern Baghdad, two roadside bombs and one car bomb killed five people and wounded nearly 30, the sources said.
Four soldiers were killed and five were wounded in Madaen, southeast of Baghdad, by a roadside bomb targeted an Iraqi army patrol, police and medics said.