Top Commander: Anti-Syrian Military Move to Benefit Zionists Only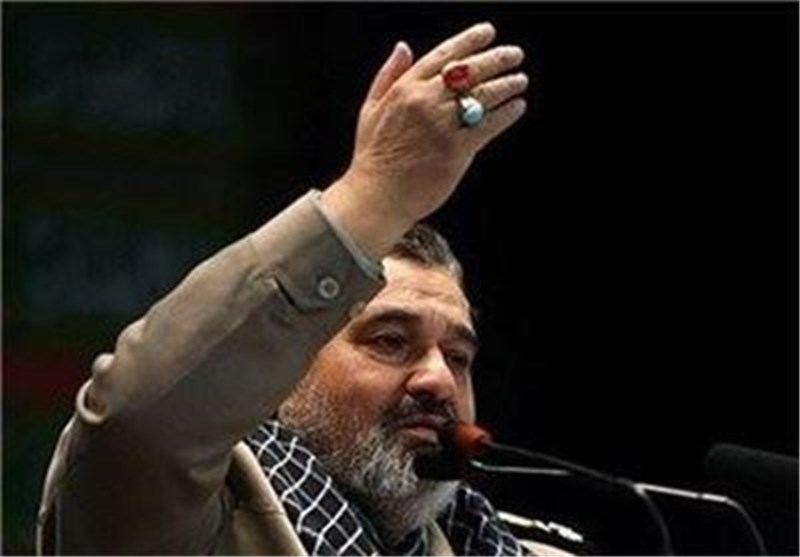 TEHRAN (Tasnim) – Chief of Staff of Iran's Armed Forces said any new military action in the region will have far-reaching grave consequences, and that the Zionists will be the sole beneficiary of such a scenario.
Speaking on Wednesday evening, Major General Hassan Firouzabadi hailed the "morale and resilience" of the Syrian nation, saying the resistance people have shown in more than two years of "imposed war" on the country can bring them victory in any other war.
He lashed out at the US officials for threatening Syrian governmnet with a military action, and stated, "Any new military operation could prove to be a disaster not only for the region but also for the humanity ...and only the Zionists would benefit from that."
Referring to the economic problems the West and particularly the US have been undergoing, Firouzabadi said any new adventurism would aggrevate their existing problems.
He further warned the US, Britain and their allies that a possible military intervention could cost them dearly.
Commander of the Islamic Revolution Guards Corps (IRGC) Major General Mohammad Ali Jafari,too, on Wednesday warned the US about severe consequences of any military intervention in Syria, and stressed that a possible war in Syria will result in imminent destruction of the Zionist regime of Israel.
The IRGC commander pointed to the recent US war rhetoric against Syria, and stated that Washington and its allies have resorted to "direct military threat" against Damascus after the Syrian nation defeated their "proxy war scenario".
Earlier, Syrian President Bashar al-Assad dismissed western allegations that he used chemical weapons as politically motivated and warned Washington any US military intervention would fail.
"Failure awaits the United States as in all previous wars it has unleashed, starting with Vietnam and up to the present day," he said on Monday.
Assad also said Syrian government forces had been close to where rebel forces say chemical weapons were used last week. "Would any state use chemical or any other weapons of mass destruction in a place where its own forces are concentrated? That would go against elementary logic," Assad stated.