DM: Iran Closely Monitoring Developments in Syria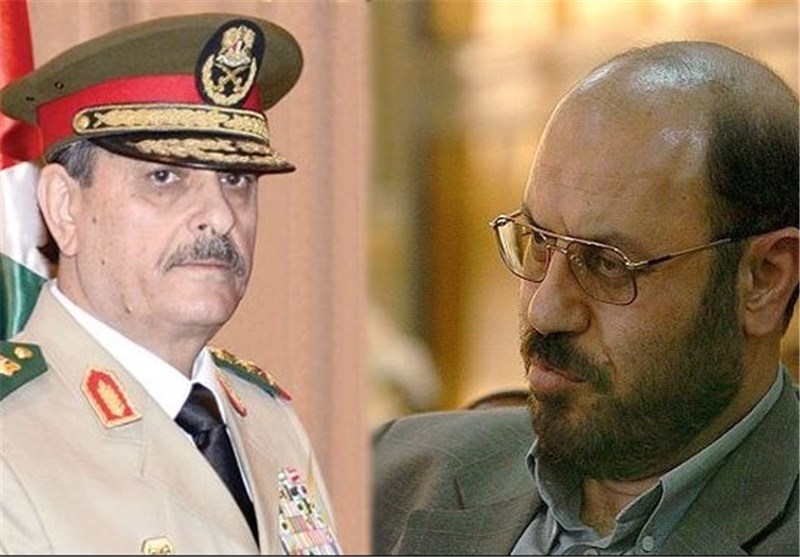 TEHRAN (Tasnim) – Iran's minister of defense warned against military solution to the Syrian crisis, and stated that Tehran has a close watch on all developments in region, Syria in particular.
The issue war raised by Brigadier General Hossein Dehqan in a phone conversation with his Syrian counterpart Lieutenant General Fahd Jasim al-Furayj on Thursday.
He warned agaisnt military intervention in Syria, and stated, "The real losers of any war in the region will be those who initiate it."
"Basically, not only will the use of force and violence fail to relieve tensions but will also intensify the crisis and cause it to spread to other political entities," Dehqan noted.
Furayj, for his part, asserted that the Syrian nation and armed forces are ready to counter any military action by trans-regional forces.
The Iranian minister's views on Syria came after Supreme Leader of the Islamic Revolution Ayatollah Seyed Ali Khamenei underlined that military intervention in Syria will be harmful to the US, and noted that meddling of trans-regional countries in the region will only result in more antipathy towards them.
"If such a move (possible attack on Syria) takes place, the Americans will surely suffer losses just like what they underwent in Iraq and Afghanistan," Ayatollah Khamenei said on Wednesday.
The Leader also described the US possible military intervention in Syria as "a disaster for the region," adding, "Trans-regional and foreign powers' intervention in a country will result in nothing but igniting fire, and will also increase the nations' aversion to them (meddling countries)."
"Such fire is like a spark in a powder keg, whose aftermath and ramification will be unclear," Ayatollah Khamenei pointed out.
The US and some of its western allies have announced their readiness to hit Syria, on the pretext of suspected chemical attack by the Syrian government.
Earlier, Syrian President Bashar al-Assad dismissed western allegations that he used chemical weapons as politically motivated and warned Washington any US military intervention would fail.
"Failure awaits the United States as in all previous wars it has unleashed, starting with Vietnam and up to the present day," he said on Monday.