UK MPs Reject Military Action against Syria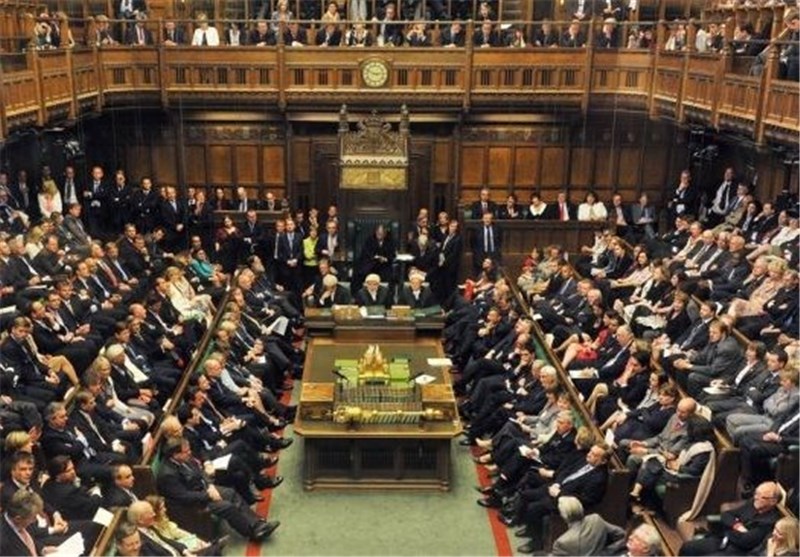 TEHRAN (Tasnim) - The British Prime Minister, David Cameron, lost a vital parliamentary vote endorsing military action against Syria.
Cameron and his coalition government failed to pass a motion that would have authorised military action against Syria in principle by 285 to 272 votes.
Thursday evening's vote was non-binding, but in practice the rejection of military strikes means Cameron's hands are tied, Aljazeera reported.
The British Defence Secretary, Philip Hammond, said that Britain would not take part in any military action.
"I hoped we would carry the argument but we understand there is a deep well of suspicion about involvement in the Middle East," Hammond told a UK news channel.
The United States, a key ally, would be disappointed that Britain "will not be involved," he added, but said: "I don't expect that the lack of British participation will stop any action."
It was a stunning defeat for a government which had seemed days away from joining the US in possible attacks.
Despite the outcome of the vote, the US said it would "continue to consult" with London, "one of our closest allies and friends".
"President Obama's decision-making will be guided by what is in the best interests of the United States," a White House statement said.
In a terse statement to parliament, Cameron said it was clear to him that the British people did not want to see military action.
He conceded that "the British parliament, reflecting the views of the British people, does not want to see British military action".