UN Security Council Powers Meet Again on Syria, No Outcome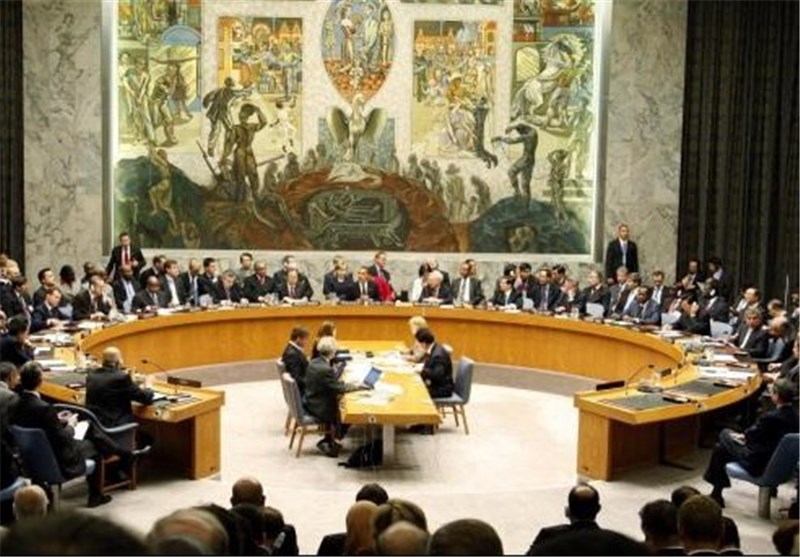 TEHRAN (Tasnim) - The five permanent UN Security Council members met again on Thursday to discuss an alleged chemical weapons attack in Syria last week as Western powers consider possible military action against the Syrian government, UN diplomats said.
The meeting lasted for just under an hour. US, British, French, Chinese and Russian diplomats declined to comment to reporters after the meeting. One diplomat said it was not clear why Russia had called for the meeting and nothing new was raised.
"There's no further P5 (permanent council members) meeting scheduled but that could change," a diplomat told Reuters on condition of anonymity. Russian diplomats declined to comment on the meeting apart from the fact that it had ended.
Britain, China, France, Russia and the United States held an inconclusive meeting on Wednesday on a draft Security Council resolution that would authorize "all necessary force" in response to the alleged gas attack.
The five permanent members have veto powers on the Security Council. Russia as well as China, have already vetoed three resolutions condemning Syrian President Bashar al-Assad's government and threatening it with UN sanctions.
Russia has made clear it opposes any military action in Syria and suggested the rebels may have launched last week's attack that killed hundreds of people in suburbs east of Damascus. Syria has also blamed the rebels and urged Ban to investigate reports of rebel gas attacks.
So far, Britain has not submitted its draft resolution to the full 15-nation Security Council. Diplomats told Reuters that it was not clear if a resolution would be put to a vote in the council given that Russia would almost certainly veto anything authorizing the use of force against Syria.