Iranian FM, UN Envoy Confer on Syrian Crisis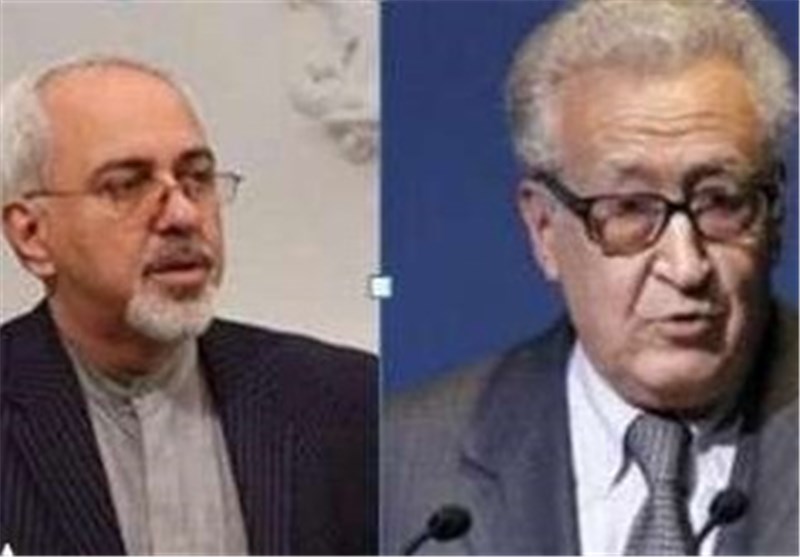 TEHRAN (Tasnim) – Iranian Foreign Minister Mohammad Javad Zarif and the United Nations Special Envoy on Syria, Lakhdar Brahimi, discussed the latest developments in the crisis-ridden Syria.
In a telephone conversation on Friday, Zarif deplored any possible use of chemical weapons in Syria.
Alluding to the US war rhetoric against Damascus, the Iranian minister also voiced Tehran's deep concern about any "new adventurism" in the region, and warned against the grave consequences of military action on Syria.
Iranian officials have on many occasions cautioned the West about grave consequences of a possible military intervention in Syria.
Earlier, Brahimi had announced that any US military action taken in response to apparent chemical weapons attacks in Syria would need to be approved by the United Nations Security Council.
"I think international law is clear on this. International law says that military action must be taken after a decision by the Security Council. That is what international law says," he told a news conference in Geneva on Wednesday.
The US and its allies have recently intensified their rhetoric of war against Syria over allegations that the Syrian government was behind a recent chemical attack near Damascus.
Syria, however, categorically rejects the accusations, saying the foreign-backed rebels in the country carried out the attack as a false-flag operation.