Commander: US Attack on Syria to Facilitate Liberation of Palestine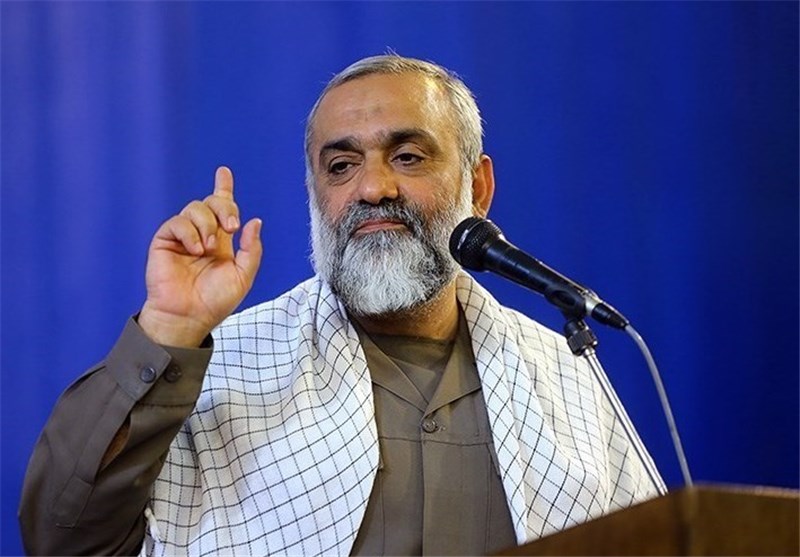 TEHRAN (Tasnim) – Commander of the Iranian Basij (volunteer) Force said Saturday that military intervention in Syria would inflict huge losses on the US and the West, make the westerners ever-more detestable and pave the way for the liberation of Palestine.
"A military operation against Syria will result in great losses for the United States and the West, and turn them into objects of hatred," Brigadier General Mohammad Reza Naqdi said Saturday.
He said the US is not sincere in its condemnation of chemical weapons use in Syria, as it did not do anything when the hanged Iraqi dictator, Saddam Hussain, killed thousands of its own citizens as well as Iranian soldiers and citizens by such weapons.
"Beyond doubt any type of US (military) act against Syria will cost that country dearly. They try to soften the sensitivity of nations and freedom-lovers by saying that their intervention will be "limited" and with certain targets, but they had better know that even their slightest aggressive move will lead to massive reactions on the part of the freedom-loving nations," the commander cautioned.
Referring to the 33 Day war and the 22 Day war, launched by the Zionist regime of Israel respectively against the Lebanese Hezbollah and Hamas in Gaza, both of which ended in humiliating defeats for the Zionists, Naqdi warned the pro-war countries to think again before allowing themselves to be dragged into war.
"Military intervention against Syria will pave the way for the liberation of Palestine... as such illegal attacks will lead to a disregard for borders and serious reaction of nations against the US."
Supreme Leader of the Islamic Revolution Ayatollah Seyed Ali Khamenei too had earlier said "If such a move (possible attack on Syria) takes place, the Americans will surely suffer losses just like what they underwent in Iraq and Afghanistan."
The Leader also described the US possible military intervention in Syria as "a disaster for the region," adding, "Trans-regional and foreign powers' intervention in a country will result in nothing but igniting fire, and will also increase the nations' aversion to them (meddling countries)."
Commander of the Islamic Revolution Guards Corps (IRGC) Major General Mohammad Ali Jafari, too, on August 28 warned the US about severe consequences of any military intervention in Syria, and stressed that the possible war in Syria will result in imminent destruction of the Zionist regime of Israel.
The IRGC commander told Tasnim that the recent US war rhetoric against Syria, and stated that Washington and its allies have resorted to "direct military threat" against Damascus after the Syrian nation defeated their "proxy war scenario".
He warned, "Despite their bitter experiences in Iraq and Afghanistan, Americans will complete their consecutive failures and experience the most shameful historic defeat if they conduct military action against Syria."
"And" Jafari underlined "Syria will turn into a more dangerous and deadly battlefield than Vietnam War, and, in fact, Syria will become the second Vietnam for the US."