Colombia's Entire Cabinet Resigns for 2nd Time in Year
TEHRAN (Tasnim) – Sixteen members of Colombia's Cabinet presented their resignations to President Juan Manuel Santos, a decision that paves the way for changes he may want to make after a protest in the farming sector turned violent last week.
September, 03, 2013 - 14:13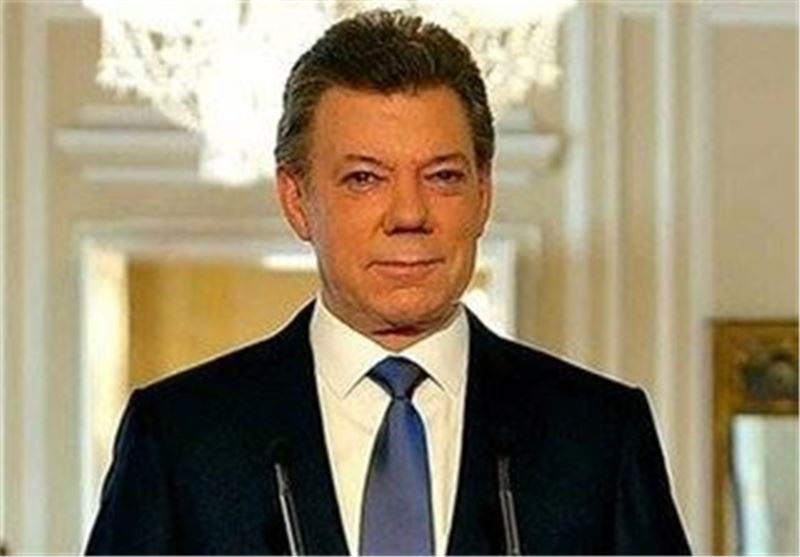 The Cabinet also offered its full support to Santos, according to a statement read by the president's secretary general, Aurelio Iragorri. Santos has yet to respond to the decision, Reuters reported.
The joint resignations, a protocol before a Cabinet shuffle, came just days after Santos was forced to send troops to patrol the streets of Bogota following violent protests that caused havoc across the capital, killing two people and leaving parts of the city in shambles.
The two-week labor dispute, in which farmers blocked roads to snarl transportation across cities across the country, put pressure on Santos before the November deadline for deciding whether to run for a second term. The agriculture sector has complained that free-trade accords with the United States and Europe have made it impossible to compete with cheaper imports.
Some sectors have called for Agriculture Minister Francisco Estupinan to leave the Cabinet because of his handling of the farm protest, which continues, even though partial agreements have allowed many roads to be cleared of barricades.
The violent disturbances last week came in the middle of a contentious national debate over government peace negotiations with Marxist rebels, known as the FARC, or the Revolutionary Armed Forces of Colombia, which have dragged on for a year.
Santos has bet his legacy on bringing an end to five decades of bloodshed with the FARC and also hopes to start talks soon with the smaller rebel group, the National Liberation Army.
While Colombians are enthusiastic at the prospect of an end to the conflict that has killed more than 200,000 people since it began, they have become impatient at the slow pace of talks while the fighting continues and the perception that Santos has ceded too much to the drug-funded rebels.
Santos' approval ratings have fallen to below 50 percent in July from a high of 74 percent when he took office in 2010.