Wildfires Continue to Rage through Portugal
TEHRAN (Tasnim) – About 700 firefighters continued to struggle to contain wildfires across Portugal after a period of calm was interrupted by fresh suspected arson attacks.
September, 03, 2013 - 17:24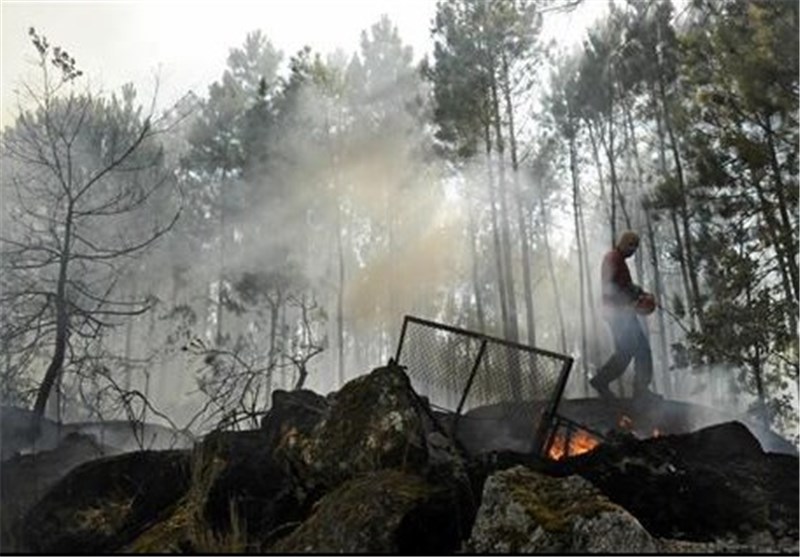 Two people, a 40-year-old woman and a 12-year-old boy are being questioned about starting separate fires in central and northern parts of the country.

At least 48 outbreaks had been reported since midnight, the website of the National Authority for Civil Protection said.

Portugal had embraced a newly calm atmosphere after a fire in the Caramulo Mountains that killed three firefighters was brought under control on Friday, Al Jazeera reported.

The period of respite came after "less intense winds on Saturday night and Sunday", Carlos Guerra, a spokesman for the National Authority of Civil Protection, said.
Guerra noted that some 313 new fires had been recorded by the authorities since Saturday.
The respite as the Caramulo fire calmed down freed up resources to tackle the 313 other fires on Saturday, Guerra said.
Spain, France and Croatia all responded to desperate Portuguese pleas by sending planes to join in the firefighting efforts.

The biggest operation was in Sever do Vouga where a hundred firefighters were deployed as the fire burned on three fronts, forcing the shutdown of the main A25 freeway.