Commander: Iran's Navy Ready to Dispatch Warships to Mediterranean
TEHRAN (Tasnim) – The Navy is fully prepared to deploy its warships to the Mediterranean, a high-ranking Iranian military official announced today.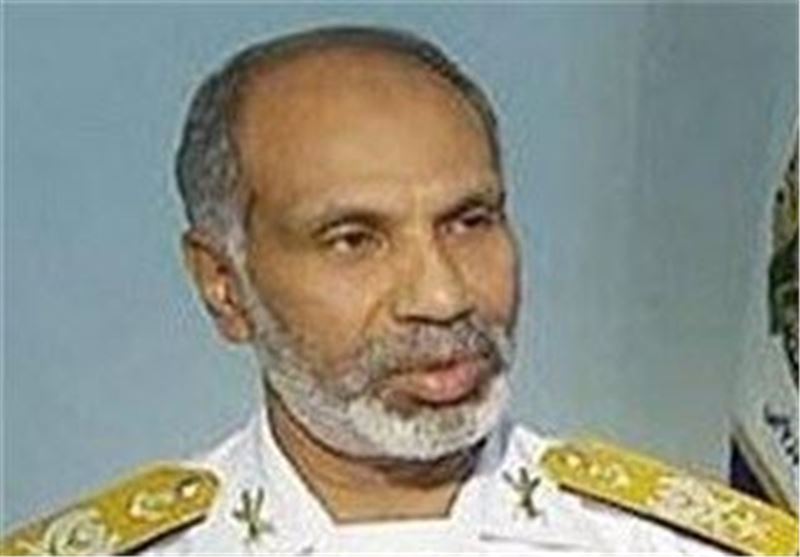 "The Navy is ready to dispatch its warships to the Mediterranean, the Pacific Ocean and distant coasts in the southern hemisphere and Africa," Lieutenant Commander of the Iranian Navy Rear Admiral Gholam Reza Biqam told reporters on the sidelines of the first national conference on modern naval technologies in Iran's northern city of Nowshahr on Wednesday.
Biqam further referred to "projecting our scientific and military power ... and the training aspect" as the two main objectives behind such missions.
Earlier in August, the 27th fleet of warships left for the high seas to ensure safe passage fot the Iranian commercial vessels and oil tankers.
Iranian Navy commander Rear Admiral Habibollah Sayyari had earlier said,"We believe that presence on the high seas is every country's right, and we will continue with this trend."
Asked if Iran has deployed warships in the Mediterranean, as threats against Syria are escalating, the commander said, "We have not dispatched any fleet to those (Mediterranean) regions, because it has not been on our agenda."