Top Commander: Zionists Intended to Accuse Syria of Firing Missiles
TEHRAN (Tasnim) – Had the Russian radars not detected the two Israeli missiles fired on Tuesday by the Zionists in the Mediterranean Sea, it might have been blamed on the Syrian government, a senior Iranian commander said.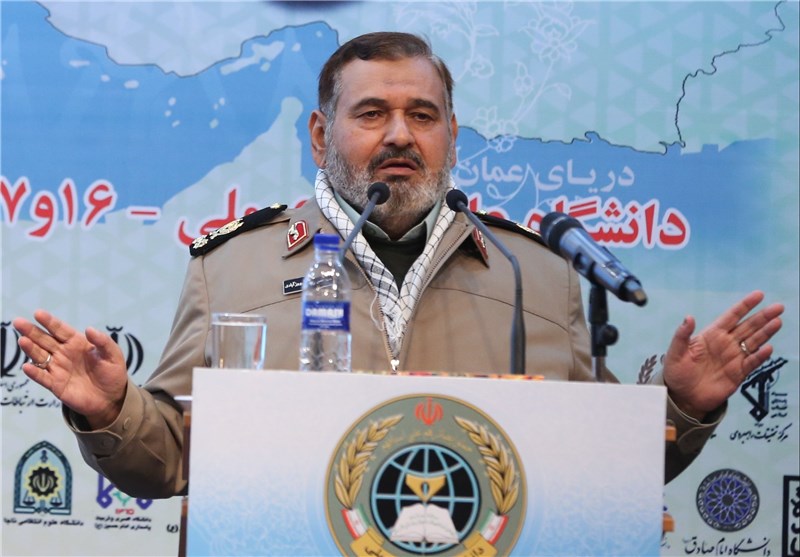 "The provocative event is a further proof that the occupiers of the Holy Quds are the real warmongers in the region," Chief of Staff of Iran's Armed Forces Major General Hassan Firouzabadi said on Wednesday.
The top military commander added that the Zionists' move was made after the US put off striking Syria, and if their trick had not been revealed by the Russians, it could have led to an early US attack against the Arab country.
"The occupiers of Palestine also do not intend to give the people of Israel a respite and want them to stay in their shelters so that the Zionist lobbysts in US Congress can carry on with their warmongering policies in this sensitive and strategic region," said Forouzabadi.
Russia's early warning radars detected the launch of two ballistic rockets in the eastern Mediterranean Sea on Tuesday, Russia's Defense Ministry stated. Israel later claimed responsibility for firing the target test rockets.
The launch took place at 06:16 GMT Tuesday, according to Russia's ministry of defense.
The trajectory of the missiles is reported to have been from the central part of the Mediterranean Sea towards the eastern landmass. Both rockets have allegedly fallen into the sea.
There were no rocket attack signals or blasts in Damascus, the Russian embassy in Syria noted.
Initially, the Israeli military apparently had no data on the launch either. However, later Israel claimed a joint missile launch with the US in the Mediterranean Sea. Israeli authorities pointed out that they tested an "anchor" target missile used to check how well the anti-missile system known as "Arrow-2" functioned.
US Navy forces haven't fired any missiles from vessels deployed in the Mediterranean, according to a spokesman.
Armavir, an early warning system against missile attack, is situated in southern Russia. It is run by the Russian Aerospace Defense Forces. They provide radar coverage for the Middle East.
There are two radars there, with one of them facing southwest and the other southeast.