Iran, Cuba Say Military Intervention in Syria Doomed to Fail
TEHRAN (Tasnim) – Iran and Cuba stressed on Thursday that any type of military intervention in Syria is doomed to failure and asked the international community to focus on finding political ways to resolve the ongoing crisis there.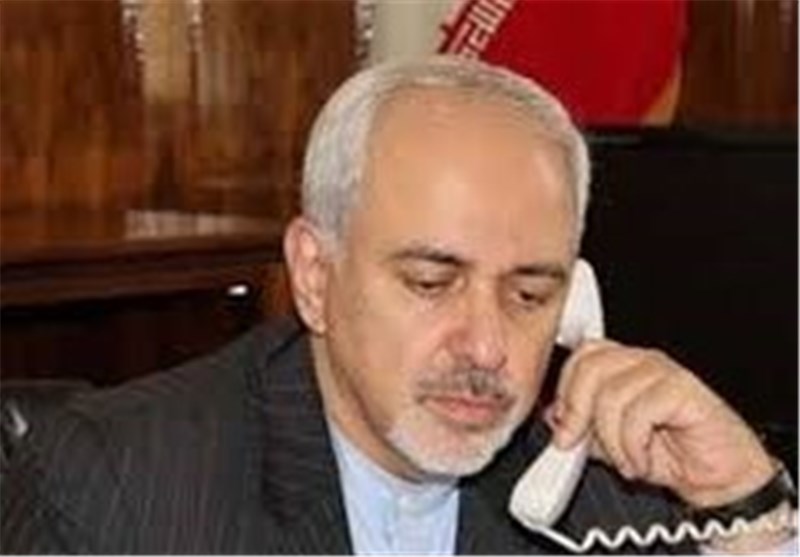 The Iranian Foreign Minister Mohammad Javad Zarif and his Cuban counterpart Bruno Rodriguez Parrilla warned against the use of force in Syria, saying the consequences of such an action would be beyond the control of those who order a possible strike.
In this telephone conversation, Zarif further condemned the use of chemical weapons anywhere in the world and by any party and urged the international community to pay more attention to the destructive role of terrorist and Takfiri groups in the region, particularly in Syria.
Parrilla, too, noted that any use of force against Syria is doomed to fail, saying a political solution is needed in the war-ravaged country.
The top Cuban diplomat also congratulated Zarif on his appointment and subsequent approval by the Iranian Parliament as Iran's foreign minister.
The two diplomats' anti-war comments were made as the US and some of its allies are pushing for use of force against Syria, as they accuse the government of President Bashar al-Assad of using chemical weapons against its opponents and civilians on different occasions, the last one of them on August 21, a charge the government has strongly rejected.
Iranian officials have condemned threat of military action against Syria and warned those pressing for such a measure against its grave consequences.
Supreme Leader of the Islamic Revolution Ayatollah Seyed Ali Khamenei, too, had earlier said: "If such a move (possible attack on Syria) takes place, the Americans will surely suffer losses just like what they underwent in Iraq and Afghanistan."
The Leader also described the US possible military intervention in Syria as "a disaster for the region," adding, "Trans-regional and foreign powers' intervention in a country will result in nothing but igniting fire, and will also increase the nations' aversion to them (meddling countries)."
Commander of the Islamic Revolution Guards Corps (IRGC) Major General Mohammad Ali Jafari, too, on August 28 warned the US about severe consequences of any military intervention in Syria, and stressed that the possible war in Syria will result in imminent destruction of the Zionist regime of Israel.