MP: National Interests Intertwined with Nuclear Talks
TEHRAN (Tasnim) – Nuclear talks serve as a platform for Iran to further its national interests and defend its inalienable rights, a prominent Iranian lawmaker said.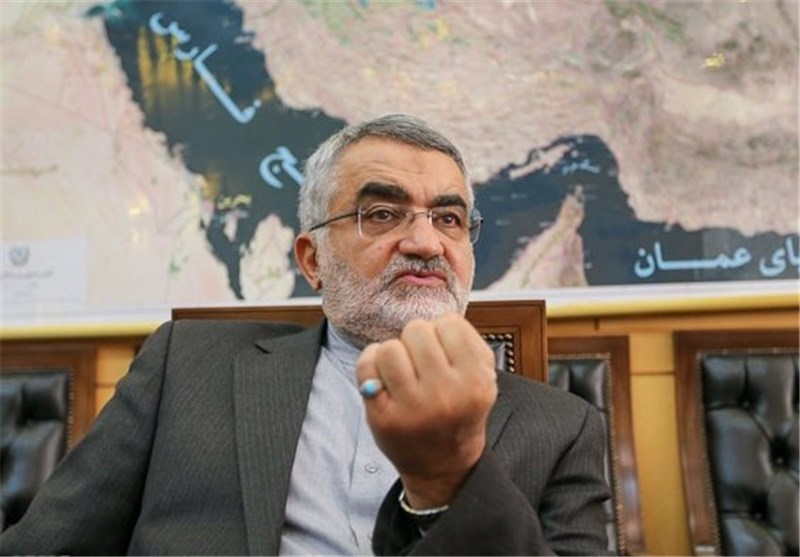 "The Issue of nuclear talks is replete with decisions related with national interests and resistance against the western averice and it must therefore be dealt with wisely and shrewdly," Chairman of Parliament's National Security and Foreign Policy Committee Alaeddin Boroujerdi said on Thursday.
Iran, a signatory to the nuclear Non-Proliferation Treaty (NPT), considers nuclear enrichment an inalienable right, and on numerous occasions has reiterated that it wants nuclear energy for purely peaceful purposes, and that it is -- on religious, ethical and practical grounds -- opposed to nuclear weapons.
The Iranian lawmaker further called the country's foreign minister, Mohammad Javad Zarif, a professional, competent negotiator who can give an impetus to talks over the country's peaceful nuclear energy program.
This comes as Iranian President Hassan Rouhani on Thursday authorized the country's foreign ministry to lead negotiations with foreign countries. Previously, the secretary of Iran's Supreme National Security Council (SNSC) used to lead negotiations.
On Friday, an EU spokesman said Zarif and the European Union's foreign policy chief, Catherine Ashton, will meet later this month.
A spokesman said Ashton called the Iranian foreign minister and they agreed to meet on the sidelines of the UN General Assembly in New York.
On August 6, President Rouhani made comments on his approach to the nuclear program, and reaffirmed Tehran's determination to pursue a "win-win" solution to the issue.
"We are prepared to enter serious and meaningful negotiations with determination and without wasting time, and if our opposing party is equally ready, I am confident that the concerns of both sides will be allayed through dialogue," the Iranian chief executive pointed out.
The United States and the European Union have imposed illegal unilateral sanctions against Iran over the false claim that Iran's nuclear energy program might include a military component.
Iran rejects the allegation, arguing that numerous inspections of its nuclear sites by the IAEA have invariably failed to find any diversion towards military purposes.
Iran and the group of five UN Security Council members plus Germany are expected to resume their next round of talks in the near future, after the Iran-IAEA nuclear talks later this September.